Have questions? We're here.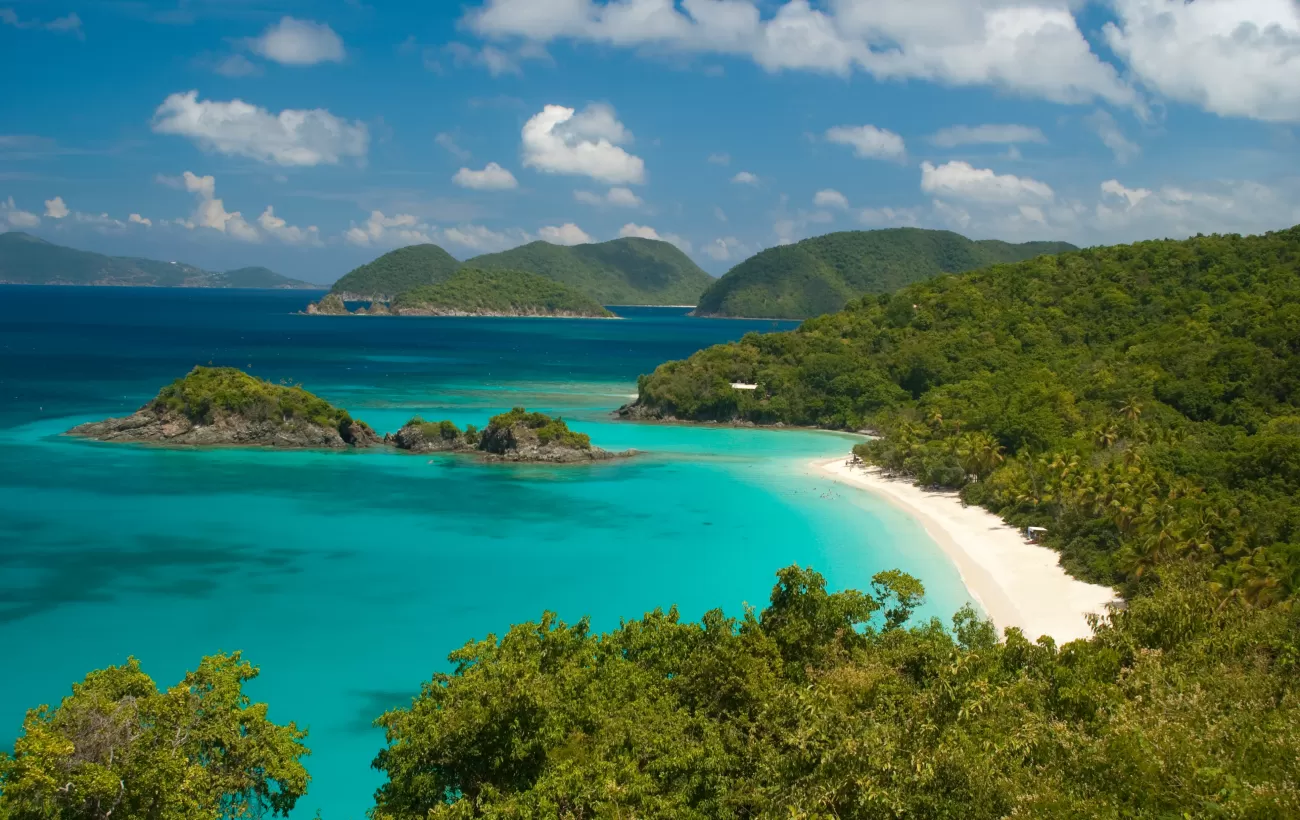 St John Small Ship Cruises
Travel made your way ™
Take a tour to the blissful island of Saint John located to the south of Jost Van Dyke and the west of the city of Charlotte Amalie. Also part of the Virgin Islands and a unincorporated territory of the United States Virgin Islands. With a population of roughly 4,000 inhabitants the economy is based on tourism, and the official language is English with its currency being the U.S. dollar. Take a walk, swim, snorkel, or sail throughout the picturesque beaches of Cruz and Coral Bay with crystal clear water, great for admiring the coral reefs, diverse aquatic life, and local fauna. Take a luxury small ship cruise with Adventure Life that's able to access exclusive reefs, ports, and beaches. You could also combine your trip to St. John with a trip to any number of other Caribbean Islands. Contact our travel experts to start planning your personalized trip today!
Top 4 St. John Small Ship Cruise Deals for 2024-2025
Trip Name
Save
From
Days
Next Departure
Summary
Hidden Charms of the Caribbean
Savings

$

8890

8
Dec 9, 2023
Embark on an 8-day Caribbean adventure, sailing from San Juan to St. John's aboard the luxurious Emerald Sakara. Discover the hidden gems of the …
Eastern Caribbean and Grenadines
Savings

$

8890

8
Dec 16, 2023
On the Emerald Sakara, take an 8-day cruise to discover the Eastern Caribbean and Grenadines. Experience the wonder of Soufrière's natural hot …
Hidden Charms of the Caribbean with Chef Ben Robinson
Savings

$

13790

8
Mar 2, 2024
Join this 8-day Hidden Charms of the Caribbean adventure with Chef Ben Robinson aboard the Emerald Sakara. Discover the Caribbean's hidden gems, from …
British Virgin Islands & French West Indies
Savings

$

8790

8
Jan 27, 2024
On this 8-day British Virgin Islands & French West Indies Cruise roundtrip to St. John's aboard Emerald Sakara, relax on the pink sand beaches of …
Caribbean Travel Guide
Favorite Caribbean All Trips
Top St John Travel Destinations