If you are traveling to Punta Arenas as a tourist or on business, Hotel Plaza will do everything to make your stay enjoyable. They guarantee comfort in a pleasant and friendly atmosphere. In front of the Plaza de Armas in the heart of the commercial and financial center, the hotel is open all year round willing to offer you the best services on your Patagonia tour.

History
The building where Hotel Plaza is located was requested by Julio Menéndez and built between 1923 and 1929 in the middle of the Golden Age of the city.  At that time it was considered the first high rise building of Punta Arenas.

Since its opening 20 years ago Hotel Plaza has been located in the Julio Menéndez building in front of one of the corners of the Plaza de Armas of Punta Arenas.  It is a privileged location close to restaurants, pubs, banks, museums, etc.

Today considered a patrimonial building, Hotel Plaza has been dedicated to equipping its rooms, respecting and preserving the original lines of the building.

Services
Cordiality is Hotel Plaza's style and your comfort is their objective.  That is why they've grown to help you experience Patagonia in a grand way, providing a friendly atmosphere and diligent service that delivers what you are looking for in an unforgettable journey.


Available Services
*26 rooms
*Private bath
*Central heating
*Telephone
*CNN
*Safe deposit box
*Wi-Fi

Rooms
Friendly and professional service are the characteristics that Hotel Plaza of Punta Arenas has had for over 21 years.
Enjoy your breakfast or snack in a spacious dining area filled with a friendly and enjoyable atmosphere.
Spend a pleasurable and restful night in one of the 26 comfortable carpeted rooms each with private bath, central heating, telephone, cable TV, safe deposit box, Wi-Fi, and more.

In addition the Hotel offers:
- Cafeteria service
- Laundry service
- Room service
- Fax
- Internet-Wi-Fi
- Confirmation of reservations
- Tourist information
- Group discounts

Excursions

Magdelena Island: Enjoy an adventurous navigation through the Strait of Magellan and disembark to see the largest penguin colony in the area.

Kayaking in the Strait of Magellan: Journey through the waters of the Strait of Magellan to get a close-up look at its diverse geographical features and distinct animal life.

Fort Bulnes: The site of the first Chilean establishment in the region and a true passage through Chile's history.

Torres del Paine National Park: A natural biosphere reserve.  Enjoy an unforgettable experience full of breathtaking scenery and wildlife.

Carlos III Island: Follow the route of the whales in kayak through Francisco Coloane National Park.

Otway Island: Travel on a road through sheep ranches until you reach a marvelous penguin colony.

San Isidro Island: A voyage to the end of South America, the last piece of land before entering the waters of fury.
Inquire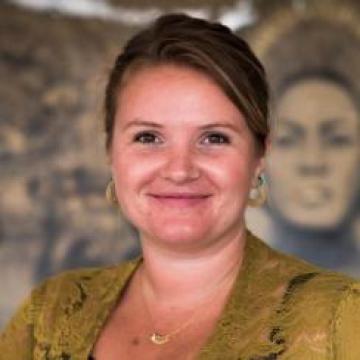 We Love to Talk Travel
Call
1.800.344.6118
or
Chat Now
We are so glad that we chose Adventure Life. The service is top-notch. Everything is well taken care of and we just have to print the documents and go. Franny even gave us timely updates on possible airport strike.
KC Chan