The Hotel de la Opera is set in the historical district of La Candelaria. The hotel has 42 suites decorated with fine Italian-made furniture, central heating, Wi-Fi, cable TV, safe deposit boxes and all the comforts of the best five star hotel tradition of Bogota.

Thanks to the varied architecture that spans three centuries of urban history, the suites of the Hotel de la Opera satisfy the most sophisticated travelers' tastes. The hotel's historic buildings are just in front of the San Carlos Palace and include 28 suites decorated in vibrant with color - bold yellows on the walls, graced with giant wood armoires and arched entrances, are spread around the courtyards of the colonial and Republican era.

15 other suites in Deco style are located in the top floor of the adjacent building of the late 1940's, the highest point in the neighborhood of La Candelaria. Decorated with bespoken designed Italian furniture this latest addition offers views of the Plaza de Bolivar the domes of the Cathedral and the mountain of Monserrate.

Services
-Shoeshine
-Nanny
-Receptionist
-Emergency service
-Secure safe
-Relaxation and beauty therapies
-Business center and wireless internet
-Thermae Spa
-Special Events
-Meeting rooms
-Restaurants
-Bar
-Laundry
-24 hour room service
-Tourist guides
-Transport
-Catering service
-Audio-visual services
-Music services
-Interior decoration
-Photography and Video

Dining
The restaurants "La Scala" and "El Mirador" provide a very exclusive selection of Mediterranean, international and Colombian dishes. The Bar "El Automatico" - named after a famous Bogota' coffee shop - offers a variety of appetizers, wines and an excellent light food menu.

Thermae Spa
The Thermae Spa provides services including Turkish bath, sauna, massages and beauty room, gym, and heated pool, and innovative treatments focused on relaxation and physical wellbeing.

The design concept evokes typical elements from the 1930's and 1940's Bogotanian Art Deco and a palette of warm tones. The notable materials used include Caqueta cedar wood and Uraba Chocoano Theca, Bogotanian stone for floor finishes and tiling, suspended ceiling plaster work, glass doors and blue and green Spanish vitreous glass tiles in the pool, making a remarkable contemporary and cozy space.

This area is built on two levels, exclusively dedicated to comfort and rest. On the first floor there is a heated pool, Jacuzzi, cardiovascular exercise zone, showers and dressing rooms. The second floor houses sauna, Turkish baths and massage zone.
Inquire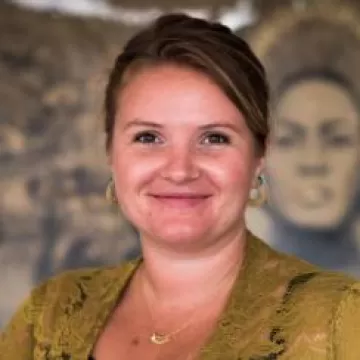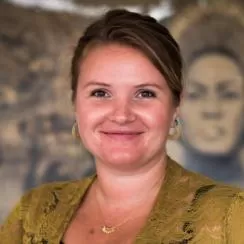 We Love to Talk Travel
Call
1.800.344.6118
or
Chat Now
Kate was great to work with in the planning stage. She was prompt, helpful, and efficient. Our tour guide, Edwin, was knowledgeable and passionate. We were very happy to have traveled with Adventure Life, it made the trip easy and a true pleasure. We could concentrate on enjoying the experience rather than the details of travel.
Lisa Bridge