Sazagua is in the Central Andes and the heart of Colombia's coffee region. The hotel is designed to highlight the hospitality of the region, and the quality of the local culinary arts. The hotel's name, Sazagua. pays homage to the Quimbaya, an indigenous civilization that once inhabited this region.

The hotel reflects Colombia's heritage with wooden structures, spacious corridors, colonial flooring, Spanish tiles, lively colors, light and nature dominate the aesthetic. The surrounding gardens offer a beautiful collection of palms and tropical plants that attract a wide variety of birds from the region. The garden is also the backdrop of Sazagua's spa, which is built from large river rocks.

Accommodations
The Hotel Sazagua has two levels with ten standard guest rooms and two suites.

Each room has a balance of modernity and classicism while complying with the highest standards of the hospitality. All bedrooms have cable signal, LCD television and wireless Internet connection.

The Guest House Sazagua, has a junior suite specially created for executives that, for business reasons, visit the region; where they can combine a working experience with leisure and the hotel's services.

Dining
The cuisine in Sazagua is inventive and contemporary. It focuses on rescuing elements of regional cuisine and family recipes, which are then incorporated to international dishes, creating a unique and diverse menu. In constant evolution, each week a new dish is created.

In the same manner, for every social event alternatives in the menu are offered, keeping to the codes of inventiveness and highest standards in service.

Prana Spa
The spa is designed to use water as a healing factor to restore the imbalance caused by daily pressures. It is a place to relax and rejuvenate. The spa uses the most modern technology available and has an excellent, certified staff aware of the importance of providing a highest quality service.
Inquire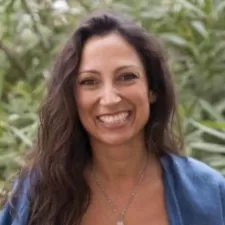 We Love to Talk Travel
Call
1.800.344.6118
or
Chat Now
Our guide and driver were very good with their knowledge and were very helpful with our questions. It was a very pleasant visit that would have been impossible to do on our own. Hotels and restaurants were fantastic. The special places we got to go to, like the kitchens, were great. Enjoyed the entire trip!
Meyer Smolen