Have questions? We're here.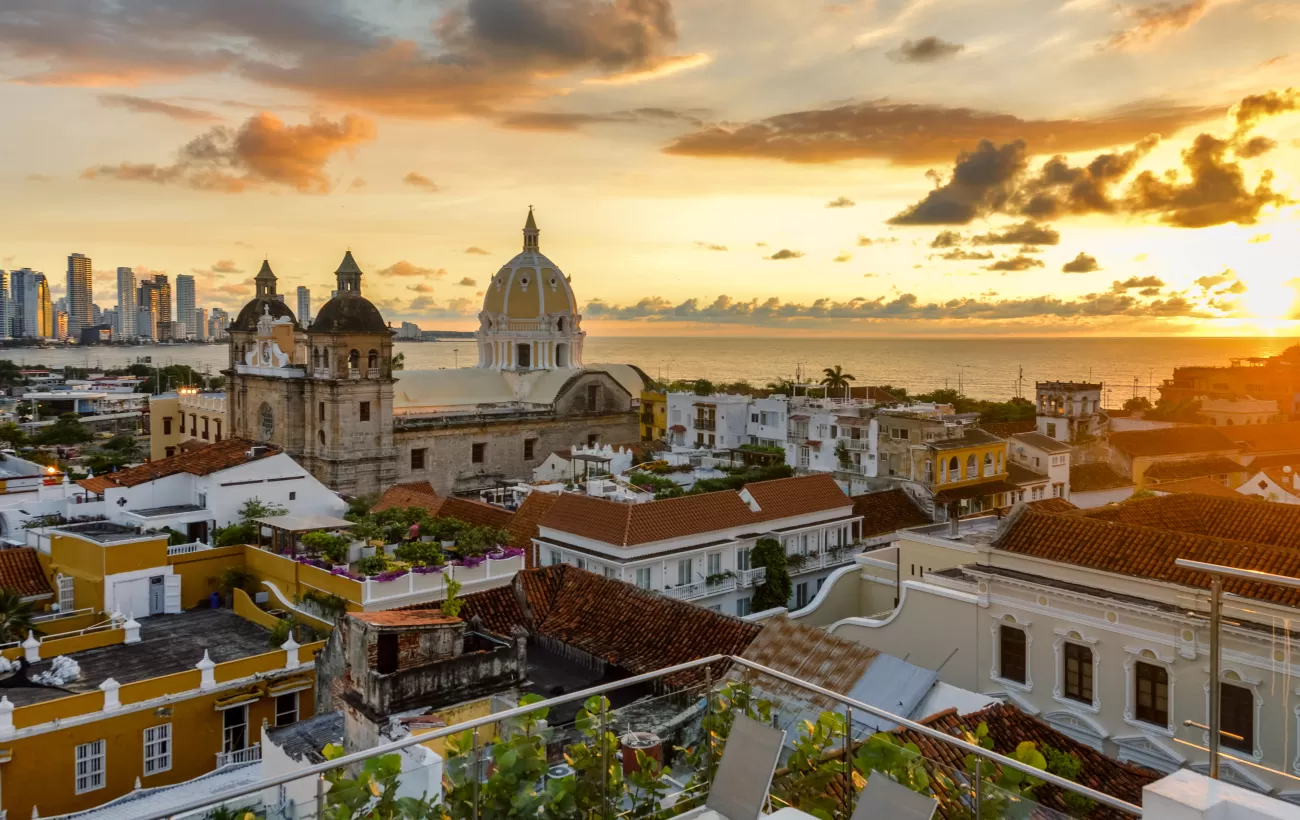 Cartagena Adventure
Example 5 Day Tour
Get inspired by the possibilities.
Build your ideal trip.
Come Discover Cartagena! Immerse yourself in a Caribbean paradise with its own unique vibe, culture and feel. Wander the walls of the old city, spend a day at the beach and enjoy a historical tour throughout the trip. 'The Jewel of the Indies' is the most beautiful city of the Colombian Caribbean, and one of the most historically important in all of South America, and on this special tour you will discover the best of the magical city.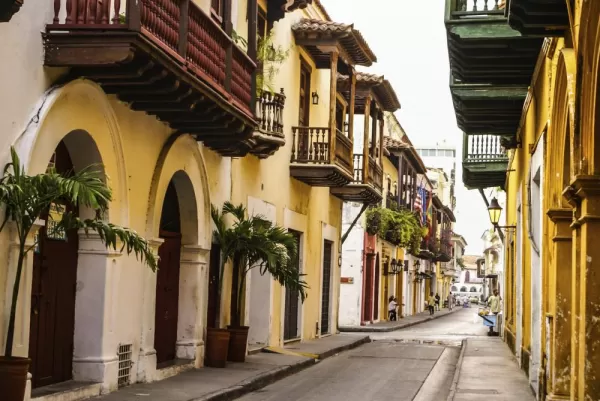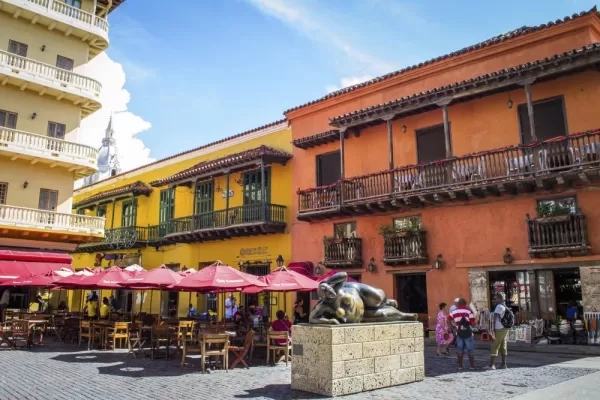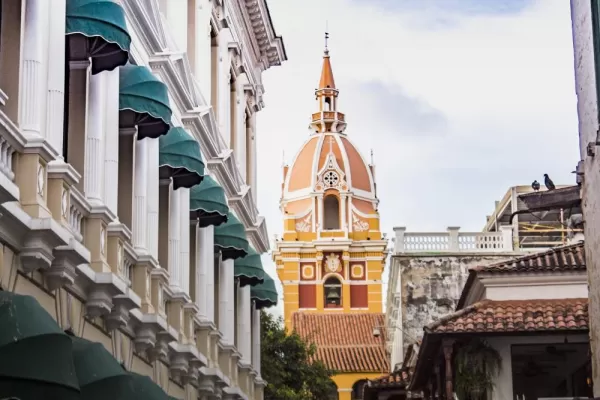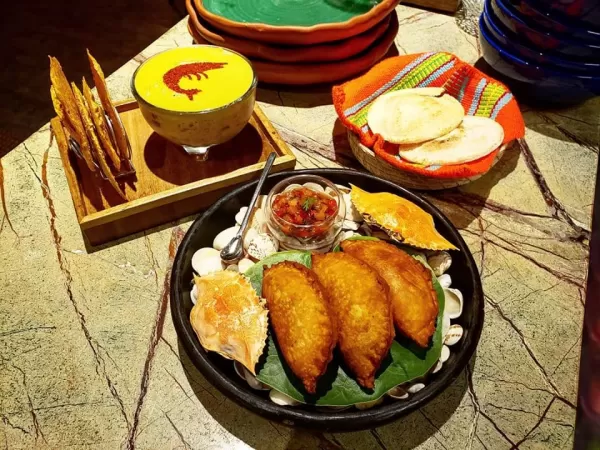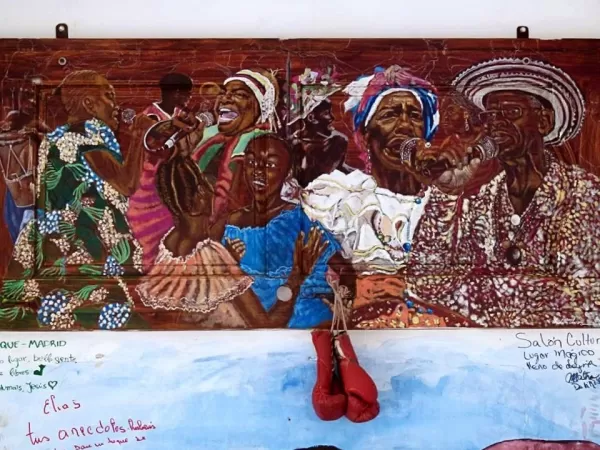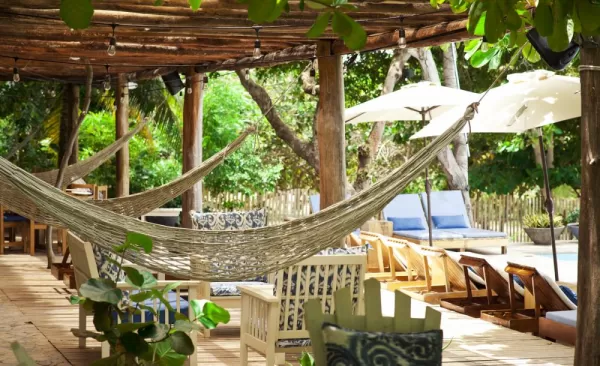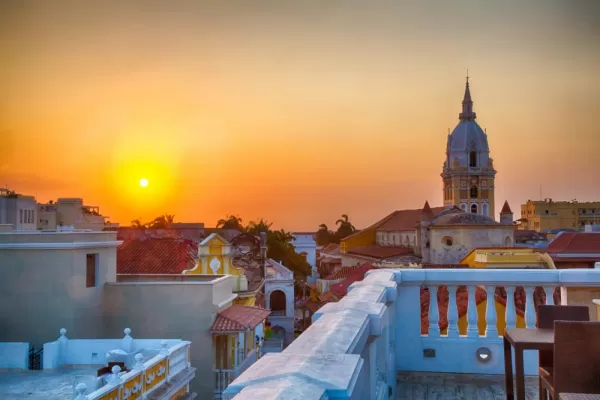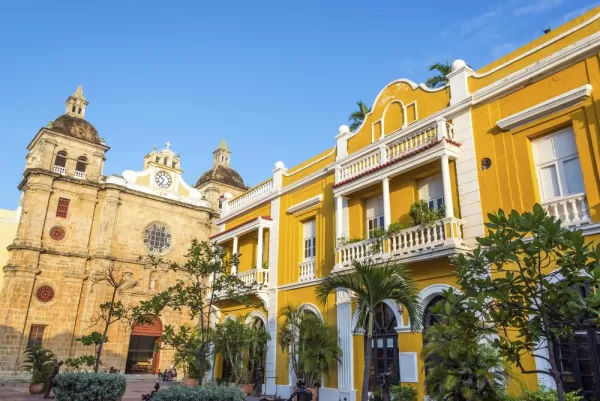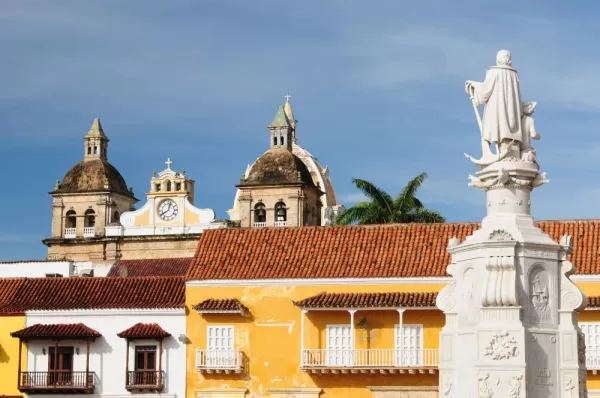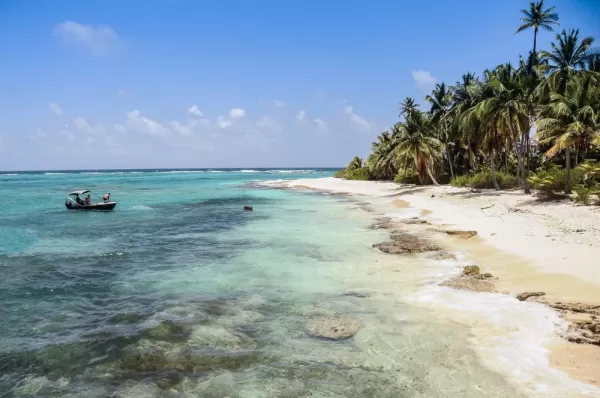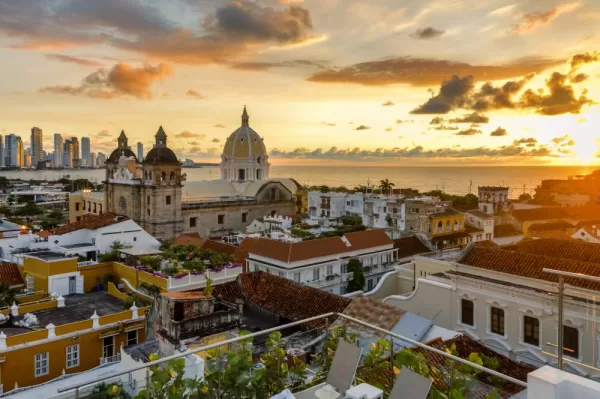 Discover Cartagena's rich culture and well-preserved colonial architecture
Stay in a luxury boutique hotel in Cartagena to get the best experience
Taste Colombia's best liquor with an extra special masterclass
Visit the Bazurto market and taste the traditional products
Experience swim in crystal-clear waters of Tierra Bomba Island
Learn about Palenque de San Basilio, the first "free town" for Africans.
Full Itinerary
Expand All
Day 1: Arrive in Cartagena
Upon arrival at Cartagena Airport, a private vehicle will transfer you to your hotel in Cartagena.

In the afternoon, taste your way through the country's diverse regions on a tipsy trip through Colombia. Savor the rich and golden fruits of Colombia's best rum with an extra-special masterclass that slots perfectly into your early evening schedule. This in-depth session transports you away from your bar seat and onto the mountains and coast of Colombia with a delectable blend of regional rum.
Day 2: Bazurto Market | Cartagena
After breakfast, start your day with a visit to the Bazurto market. The Bazurto market tour is spectacular because it is a complete sensory experience. From the transport used, the foods you taste, and the people you interact with. This tour includes samples of juices and fruit and various dishes that you can find in "El Humo," the traditional restaurant of the Bazurto Market. If you would like, you could also include a 'champeta', a typical street dance class with young "costeñas" (people from the coast) in the same area (not included in the tour package).

In the afternoon, go on a walking tour around the magnificent city of Cartagena. Cartagena was declared a UNESCO Heritage Site in 1984 and is one of the most recognized cities in all of Latin America for its colorful diversity and architectural conservation. This walking tour with a historian and an English-speaking guide takes you through the beautiful streets of the old town and main sites and teaches you about the past and modern-day of this gorgeous and fascinating city. Your guide will also focus on architecture, art, music, food, and culture.
Day 3: San Basilio De Palenque
1 Breakfast, 1 Lunch, 1 Dinner
Welcome to the vibrant community of Palenque de San Basilio, just 60 km from the bustling city of Cartagena. You will be greeted with warm hospitality in the local Palenquera language, and your journey to discover the fascinating history of this region will begin.

Explore the most iconic landmarks of this UNESCO-listed intangible oral heritage site with your knowledgeable guide. Walk among the descendants of African Maroons from the 17th century and marvel at the monument of Benkos Biohos, the leader and founder of Palenque. Visit the house of Kombilesa Mi, a musical group dedicated to preserving the unique Palenquera music and its autonomous instruments. Witness the house of ancestral and communal justice, where traditional leaders have been resolving local disputes for decades.

Don't miss out on the opportunity to meet Rafael Cassiani Cassiani, the teacher of a musical group of senior citizens called "SEXTETO TABALA". Experience the joy of Palenquera auto-tone music, passed down from generation to generation. Admire the monument of Antonio Cervantes kings, also known as KID PAMBELE, the first boxing world champion who was born and raised in Palenque. Discover Arroyo de Palenque, the community's source of life for recreation and interpersonal communication. Your excursion will culminate in a traditional lunch featuring local flavors and preparations, followed by a mesmerizing Traditional dance Demonstration.

This evening, indulge in an unforgettable dining experience at Celelé Restaurant, where two of Latin America's most innovative and exceptionally talented chefs showcase their passion for Colombian ingredients and culinary traditions. You will be treated to a visually stunning and delightful five-course degustation meal, perfectly paired with matching wines. This restaurant is a must-visit for those who appreciate the art of gastronomy, as it captures the essence of Colombia's culinary heritage and its potential for future culinary excellence.
Day 4: Blue Apple Beach
This morning, take a private boat to Isla Tierra Bomba in the Rosario Islands. You will be transported for 20 minutes in a speed boat to the island, where you can spend the day relaxing in a picture-perfect beach chair and turquoise waters at the idyllic Blue Apple. Upon arrival, a welcome cocktail and a traditional coastal lunch are included in the day. Freshen up upon your return to Cartagena and spend the evening wandering the cobblestone streets and enjoying the city's atmosphere.


Day 5: Return Home
After breakfast, transfer from your hotel to Cartagena airport in time for your departure flight.
4 Breakfasts, 2 Lunches, 1 Dinner
4 Nights Accommodations
3 Days Locally Hosted Guide Service
Accommodations as listed
Ground transportation as listed
Activities as listed
Meals as listed
Access to a 24-7 Emergency line while traveling
Carbon Offset Fee
Professional local English speaking guides throughout your tour
Rum Expert and 8 rum tasting with treats
Local Fish Lunch in Palenque de San Basilio
Community Contribution in Palenque de San Basilio
Street food tastings
Entrances to San Felipe Castle
Gratuities
Travel Insurance
Personal Expenses
Flight costs (please request a quote)
Additional excursions during free time
Fuel and transportation surcharges (when applicable)
When to Go
Good to ideal period to travel, and many people choose to visit at this time.
Inquire
This was our first trip to South America and we were a little nervous. But Adventure Life made things so easy! All our questions were answered before we left, and our guide, Vidal, was amazing! He gave us enough space to explore without rushing us along. He also knew where the best picture taking opportunities were, which was great.
Lindsay Gompf
Colombia Travel Guide
Favorite Colombia All Trips