Have questions? We're here.

Get inspired by the possibilities.
Build your ideal trip.
Cartagena Adventure
Example 5 Day Tour
Come Discover Cartagena! Immerse yourself in a Caribbean paradise with its own unique vibe, culture and feel. Wander the walls of the old city, spend a day at the beach and enjoy a historical tour throughout the trip. 'The Jewel of the Indies' is the most beautiful city of the Colombian Caribbean, and one of the most historically important in all of South America, and on this special tour you will discover the best of the magical city.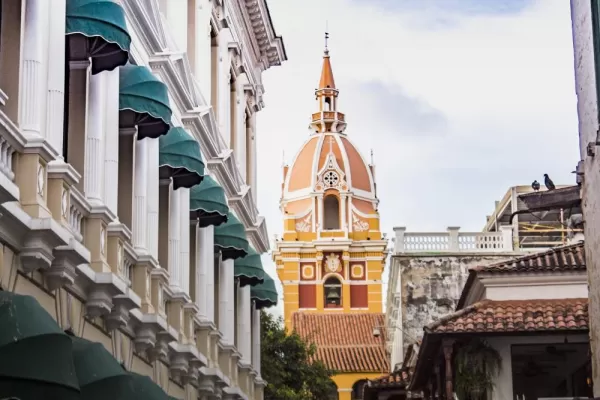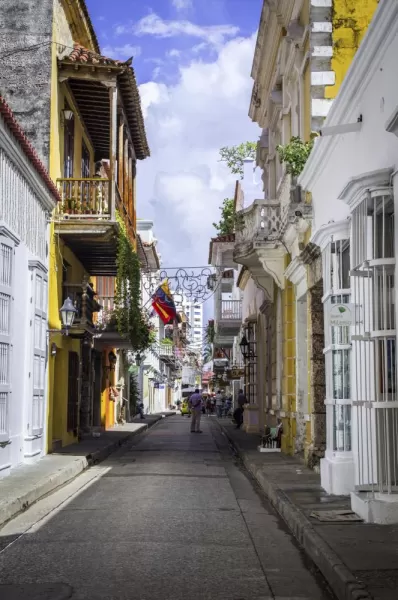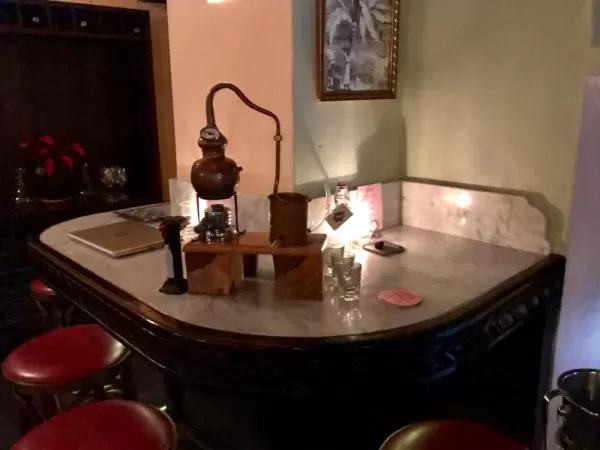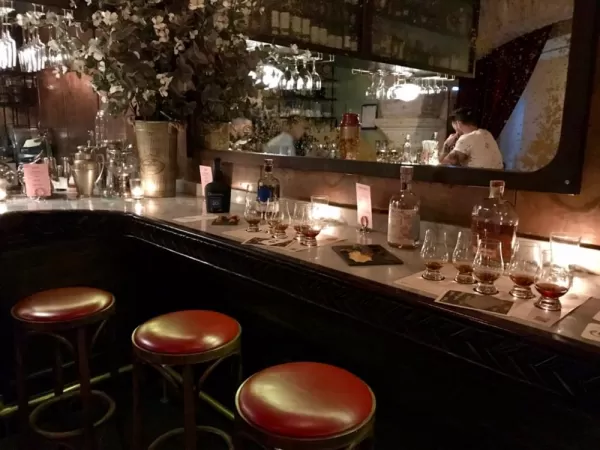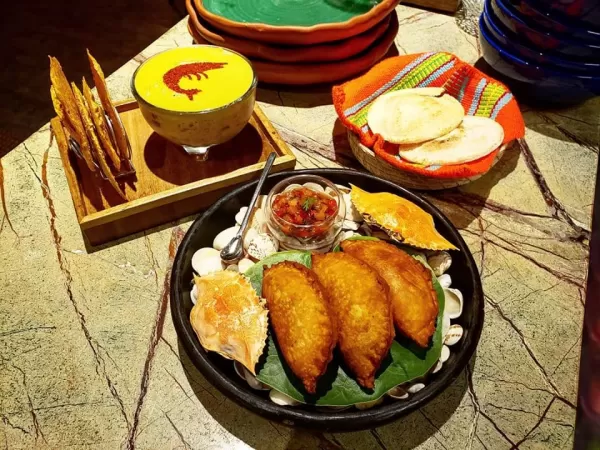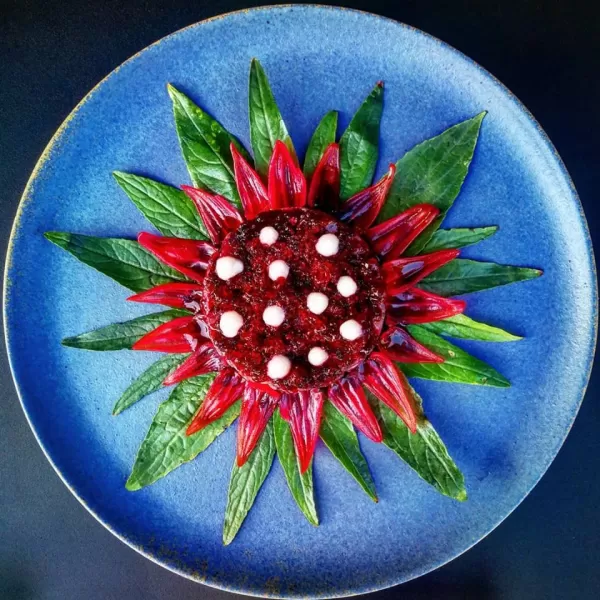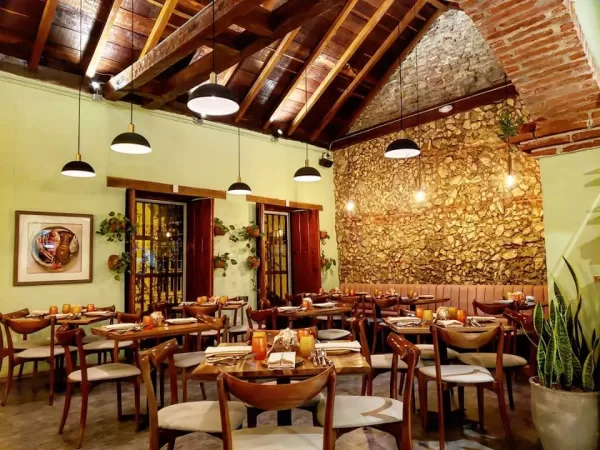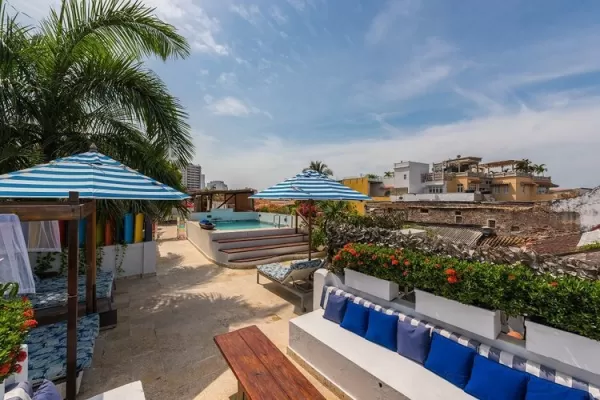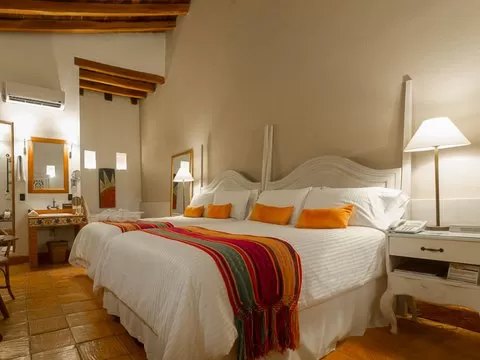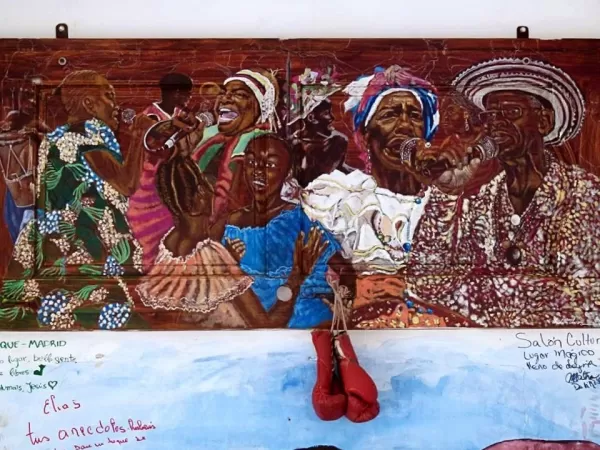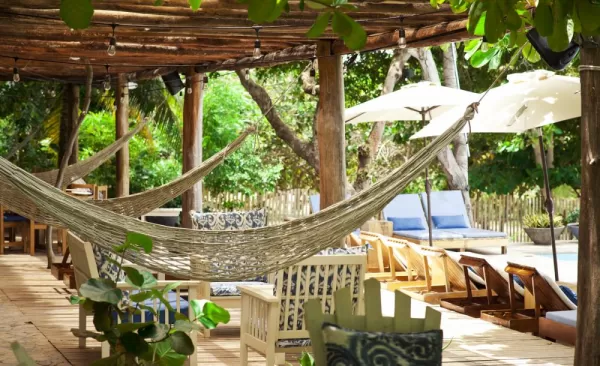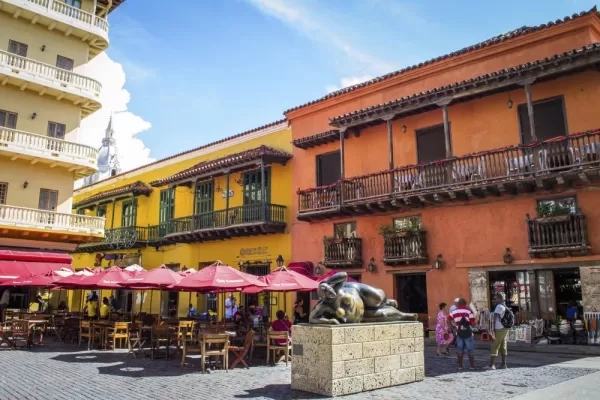 Full day trip to Blue Apple
Bazurto Market Visit
Celelé Restaurant Degustation Dinner
Full Itinerary
Expand All
Day 1: Arrival in Cartagena | Rum Tasting
You will be transported from Cartagena airport upon arrival to your hotel.

In the evening, visit El Baron Cafe and Liquor Bar for a rum tasting and distillation experience. This Colombian Rum Tasting is a journey of flavors through the fascinating history of rum and it's creation process. Enjoy a cocktail upon arrival and have an informative tasting including history, production and tasting 5 Colombian rums. Distill your own rum as well starting from fresh sugarcane.
Day 2: Market Visit | Walking Tour
After breakfast, start your day with a visit to the bazurto market.
The bazurto market tour is spectacular because it is a complete sensory experience. From the transport used, the foods you taste to the people you interact with. The tour includes samples of juices and fruit and various dishes that you can find in "El humo", which is the traditional restaurant of the Bazurto Market. If you would like you could also include a champeta (typical street dance) class with young ¨costeñas¨ (people from the coast) in the same area (would not include champeta class).

In the afternoon, go on a walking tour around the magnificent city of Cartagena.
The city of Cartagena was declared a UNESCO Heritage site in 1984 and is one of the most recognized cities in all of Latin America for its colorful diversity and architectural conservation. This Cartagena city walking tour takes you through the beautiful old town of the city with a historian and English speaking guide. You will visit all of the main sites as well as learn about the past and modern day of this gorgeous and fascinating city. Your guide will also focus on the architecture, art, music food and culture.

Day 3: San Basilio De Palenque | Degustation Dinner
1 Breakfast, 1 Lunch, 1 Dinner
Arrive to a warm welcome in Palenquera language. Your day will start with a historical tour through the most emblematic points of what is considered to be intangible oral heritage of humanity.
Palenque de San Basilio, located 60 km from Cartagena, is a community of descendants of African Maroons from the 17th century. Domingo Biohó was the mythical leader whose fierceness was reflected in the reports that the governors of the Province of Cartagena sent to the Crown. Since 1603, the escape of slaves from the city of Cartagena and its surroundings disturbed the authorities. The fugitives not only left with the tools of tillage and the firearms, but founded towns in the inaccessible swamps of the region.
With your guide you will wander among a populace of African descent. Discover the monument of Benkos Biohos (leader and founder of palenque) and the house of Kombilesa Mi, a musical group which works to preserve and strengthen the Palenquera music along with its autonomous instruments. Learn about the house of ancestral and communal justice, which for decades has been the way to solve local problems within the palenquera community. Traditional leaders oversee the process.
Next, you will visit Casa Rafael Cassiani Cassiani, the teacher of a musical group of senior citizens called "SEXTETO TABALA." These participants pass on their traditions from generation to generation with Palenquera auto-tone music.
Don't miss out on the monument of Antonio Cervantes kings, (KID PAMBELE), the first boxing world champion who was Colombia born and raised in Palenque. You will learn about Arroyo de Palenque, a place of supply for the Palenquera community and an important source of life for recreation and interpersonal communication.
Finally, your experience will end with a traditional lunch that will introduce you to local flavors and preparations. You will also be treated to a Traditional dance Demonstration.

In the evening, head over to Celelé Restaurant for a special dinner.
The passionate undertaking by two of Latin America's most innovative and exceptionally talented chefs, This restaurant & food is more than just visually stunning that delights and surprises tastebuds, it is also an important investigation into Colombian ingredients and food traditions that have been overlooked for too long and are in danger of being lost forever. The result is one of those truly special experiences where you feel you are witnessing future chef's table genius in the making.
This Degustation meal will include 5 courses with matching wines.
Day 4: Blue Apple Beach
This morning you will take a private boat to Isla Tierra Bomba in the Rosario Islands. You will be transported 20 minutes in speed boat to the Island where you can spend the day relaxing in a picture-perfect beach chair and turquoise waters at the idyllic Blue Apple. A welcome cocktail and traditional coastal lunch is included in the day. Freshen up upon your return to Cartagena and spend the evening wandering the cobblestone streets and enjoying the atmosphere of the city.
Day 5: Return Home
You will be transported from your hotel to Cartagena airport in time for your departure flight.
4 Breakfasts, 2 Lunches, 1 Dinner
4 Nights Accommodations
Accommodations as listed
Meals as listed
Ground transportation as listed
Professional, bilingual guide service as listed
Excursions and activities as listed
Arrival Transfer
Departure Transfer
Gratuities
Travel Insurance
Personal Expenses
Flight costs (please request a quote)
Additional excursions during free time
Fuel and transportation surcharges (when applicable)
Tipping Guidelines in Colombia: Local Guide (

$

10

-

$

15

per traveler per day), Drivers (

$

5

per traveler per full day of touring), Support Staff (porters, horsemen, camp crew -

$

1

-2 per traveler per day) Restaurants (10-15% of the bill). It is becoming more common for higher-end restaurants in Colombia to include a 15% service charge in the bill.

Make sure bills are new—crisp, unmarked, and untorn -- as damaged bills are not accepted by merchants and financial institutions.
When to Go
Good to ideal period to travel, and many people choose to visit at this time.
Inquire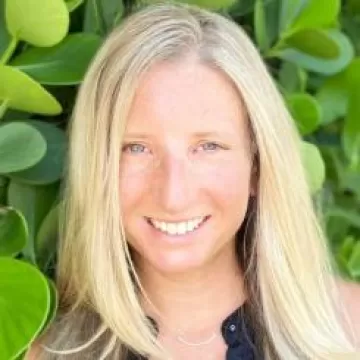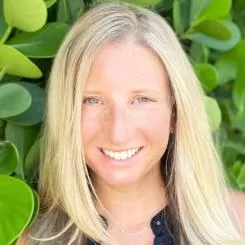 We Love to Talk Travel
Call
1.800.344.6118
or
Chat Now
Everything was amazing! The planning with Adventure Life went smoothly. The actual trip was fantastic! One of the best trips I have experienced. The cruise staff members were knowledgeable and attentive. I will be writing more about this on the blog!
Justin Chappelle
Colombia Travel Guide
Favorite Colombia Tours & Cruises