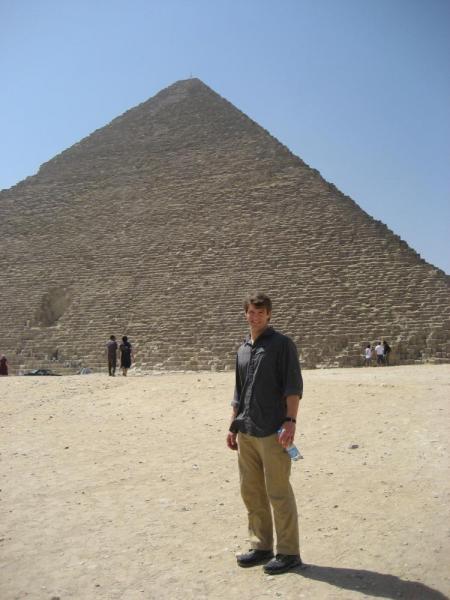 We arrived into Cairo after a long redeye flight across the US and to NY, then onto Amsterdam and finally Egypt. We were so happy to be there finally. The flight really takes it out of you, especially not sleeping that well on planes. We touched down and they shuttled us through customs and we were met by our hosts and driver who were holding signs to identify themselves. They helped us with our baggage and we went to the private van they had for our group outside the airport entrance.
They took us to the Fairmont hotel which was recently building only the waterfront in downtown. It was extravagant with a gorgeous view of the city and beautiful bathtub that had glass windows opening up into the bedroom. Fancy!
We settled in a called our friends who lived in Cairo to come meet us for dinner. They brought koshari, a wonderful local dish made of rice, pasta, tomatoes, and amazing spices. So simple but so good. We relaxed together and they took us on a walk down the road to find a couple necessities we forgot to pack.