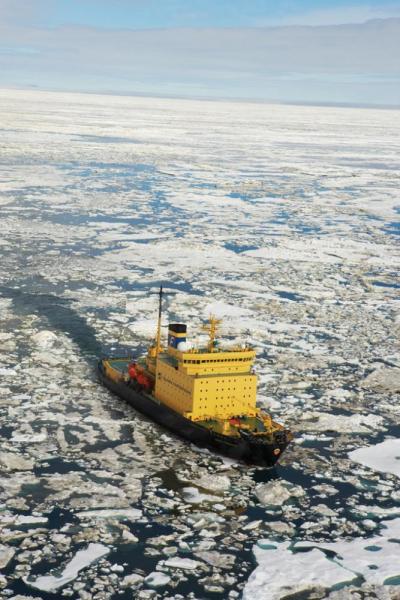 Yesterday's attempt at the Shetland Islands was a bust, again due to weather.  Winds were blowing hard, and word was that all the ships in the area that had planned similar visits canceled their trips as well.  This meant that we immediately turned toward the Falkland Islands and have now been at sea for over 36 hours.  Expected land arrival is tomorrow afternoon, which will mean my longest time ever at sea - more than 60 hours.  Most of the time, seas have been relatively calm with 3-5 meter swells.  Passengers seem to be doing much better than during the southward crossing, and the lounge and library are full of people playing chess, looking at photos and enjoying each others conversation.
Lectures today have been great - with one about
Shackleton's
early life and another about ice in literature - heaven or hell?
This afternoon calls for an hour workout in the gym and maybe some rolling ping pong!