Opened in 1999, Darwin House is a 5-bedroom lodge situated at the historic settlement of Darwin on East Falkland. The house nestles between the sheltered waters of Choiseul Sound and the gently rolling hills over which the battle of Goose Green was fought in 1982. Your Falkland hosts offer a warm welcome in an informal atmosphere, where the emphasis is on the good things of country life.

This a modern farmhouse with 5 bedrooms available for guests, and a choice of twin, double or family rooms, all offering great views over Choiseul Sound, the picturesque settlement and Wickham Heights. Two of the family bedrooms have en suite bathrooms, each equipped with a modern spa bath. There is a large and very comfortable lounge with TV and video, a pleasant dining room and a cosy, well-stocked bar. A no-smoking policy is applied throughout the house.

Relax in the comfort and tranquility of the house and grounds or make Darwin your base for exploring Lafonia and the coasts of both Falkland and Choiseul Sound. Other activities include golf at the neighboring settlement of Goose Green, fishing, boat excursions, battlefield tours, and visits to the British and Argentine Military Cemeteries. At the end of the day, enjoy Falklands hospitality at its best with wholesome country cooking and the best of locally organically grown produce.

Darwin House Amenities
• Converted modern farmhouse
• 5 rooms (1 double, 1 twin, 3 family with double and single bed)
• Two family rooms ensuite (Jacuzzi bath); other 3 rooms share two bathrooms
• Full board accommodation
• Large comfortable lounge, conservatory and honesty bar
• Full and half day guided tours
• Transport to/from Mount Pleasant Airport
• First Falkland Islands members of Wholesome Food Association
• No smoking policy throughout

Activities
From Darwin House you can explore Lafonia and the costs of both Falkland and Choiseul Sound. Other activities include golf at the neighboring settlement of Goose Green, pony trekking over coastal or mountain wilderness from nearby Swan Inlet, fishing, boat excursions, battlefield tours, and visits to British and Argentine Military Cemeteries.

About Darwin
Named after Charles Darwin, who spent some time here during his travels, the settlement was established in 1859 as a center first for cattle ranching, and later for sheep farming. At the height of its development, the Darwin community boasted, in addition to the many shepherds and farm hands, master craftsmen, a doctor, a school master, and even a parson. By 1920, however, the site had become too small for the thriving settlement, and over the next 2 years, all the farm buildings, the church, and most of the houses were transferred to Goose Green (just 2 kms from Darwin).

Goose Green became a household name during the 1982 conflict between Britain and Argentina, and Darwin Lodge offers guided tours of the San Carlos and Goose Green area. During these you will get to visit the British and Argentine cemeteries as well as other memorials and the battlefields. A visit to Bodie Creek Bridge is also worthwhile as it is the world's southernmost suspension bridge. Other activities at Darwin include angling, rather interesting golf on their own 9 hole par 3 course, and excellent walking. Boating in the sheltered waters of Choiseul Sound and other excursions are also available when other commitments allow. For those with their own transport, Darwin provides an ideal base for the exploration of Lafonia and the eastern shore of Falkland Sound. The lodge's waterfront setting means that it is a great place to start your wildlife watching as well – Night herons, Ruddy-headed and Upland geese, and Blackish oystercatchers are almost certainties. There is a Gentoo penguin colony at Newhaven which is about a 30 minute drive from Darwin.
Inquire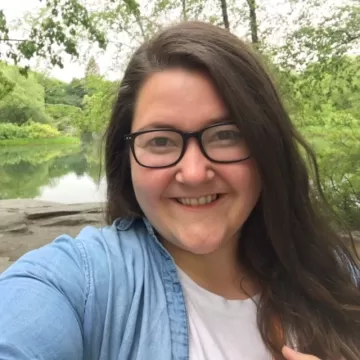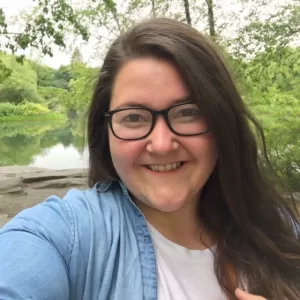 We Love to Talk Travel
Call
1.800.344.6118
or
Chat Now
The trip was terrific with great planning on your part. Most of the adventures were not mainstream and somewhat off the beaten path which made it especially enjoyable!! We felt taken care of and you all were readily available to respond to questions and issues. I would highly recommend your company and friends have already expressed interest based on our pictures and excitement.
Gale Cantor