Tugu, in Indonesian language, means 'monument'. Tugu Hotels are small, privately owned and designed collection of luxury art hotels born out of one man's love and passion for Indonesia's romantic history. Tugu Hotels' founder, Anhar Setjadibrata, once upon a time a medical student-turned-lawyer, and now the owner of the biggest collection of fine Indonesian art and cultural antiquities in Indonesia, designed these beautiful boutique museum hotels to house his antiques and to share with the world the romantic stories and legends of ancient kingdoms of Indonesia. .
The Tugu mission is to bring back to life the art, soul and romance of Indonesia's yesteryears. This fully Indonesian experience is achieved not only through the artful design and themed décor, but also from the various cultural experiences that guests can only have in the hotels. From lavish feasts and banquets of kings from the 14th century Majapahit Kingdom with parades of soldiers, dancers, and offerings, to humble village dinners of Java and Bali with old ladies cooking in terracotta pots, wood-fire, and eating with bare hands. The Tugu Spa treatments include offerings of traditional jamus in the herbal apothecary that don't exist anymore in modern Indonesia, as well as spiritual treatments such as Mantra therapy and other inner healings.
Inquire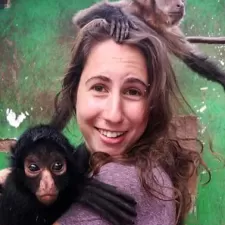 We Love to Talk Travel
Call
1.800.344.6118
or
Chat Now
Everything was amazing! The planning with Adventure Life went smoothly. The actual trip was fantastic! One of the best trips I have experienced. The cruise staff members were knowledgeable and attentive. I will be writing more about this on the blog!
Justin Chappelle