Have questions? We're here.

&Beyond Sossusvlei Desert Lodge
Situated deep within the famed Namib Desert in Namibia's south, the &Beyond Sossusvlei Desert Lodge offers travelers a luxurious home base while they explore this ancient landscape. The lodge blends in with the surrounding desert, overlooking mesmerizing dunes and stony outcrops. The area is marked by vast spaces, rugged mountain heights and awe-inspiring nighttime skies.

The lodge offers star gazing at a sophisticated observatory, scenic nature drives and guided walks, motorbike excursions into the desert as well as world-class dining and creature comforts. Relax by the spring-fed pool, enjoy wine from the from the walk-in cellar, or simply enjoy a moment by your private fireplace back in your suite.

Amenities:
-10 suites with AC, WiFi, fireplaces, outdoor showers and sky-viewing skylights
-Lodge swimming pool
-Safari Shop
-Observatory with professional astronomers
-Complimentary laundry
-Gym-in-a-basket
-In-room massage service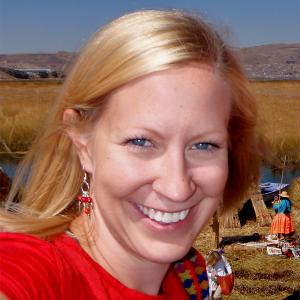 We Love to Talk Travel
Call
1.800.344.6118
or
Chat Now
Kate was great to work with in the planning stage. She was prompt, helpful, and efficient. Our tour guide, Edwin, was knowledgeable and passionate. We were very happy to have traveled with Adventure Life, it made the trip easy and a true pleasure. We could concentrate on enjoying the experience rather than the details of travel.
Lisa Bridge
Namibia Travel Guide
Favorite Namibia Tours & Cruises