Have questions? We're here.

Get inspired by the possibilities.
Build your ideal trip.
Namibia Adventure
Example 14 Day Tour
Namibia, a vast and diverse country, offers a completely unique African Safari experience. Explore the Sand Dunes of Sossusvlei, track the endangered black rhino on foot, and participate in traditional game drives in Etosha National Park. This 2 week Namibia tour also gives travelers the chance to stay at the exclusive Sossus Under Canvas Camp, interact with the isolated Himba people, and visit the famed Africat Foundation. Optional mountain biking and sandboarding can be arranged to customize this Namibia tour.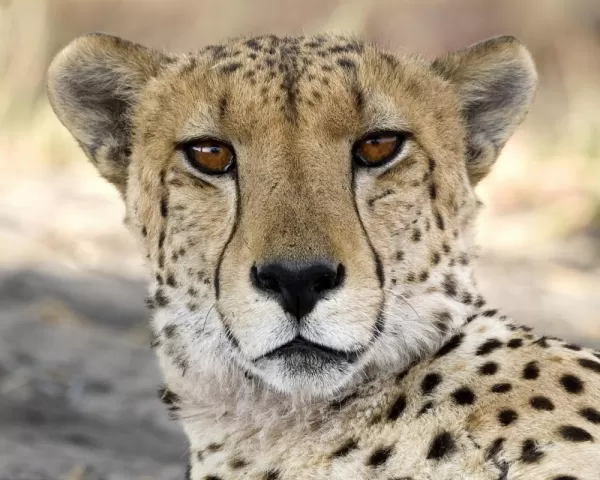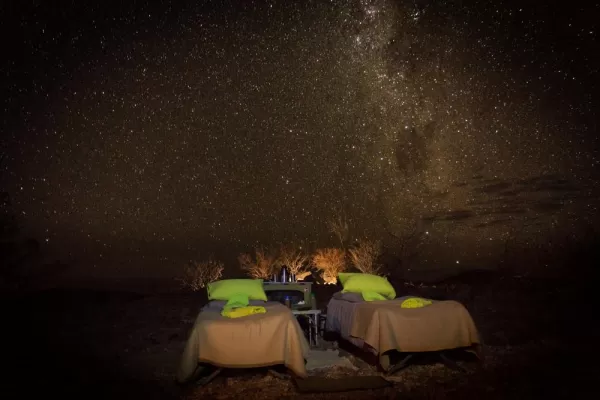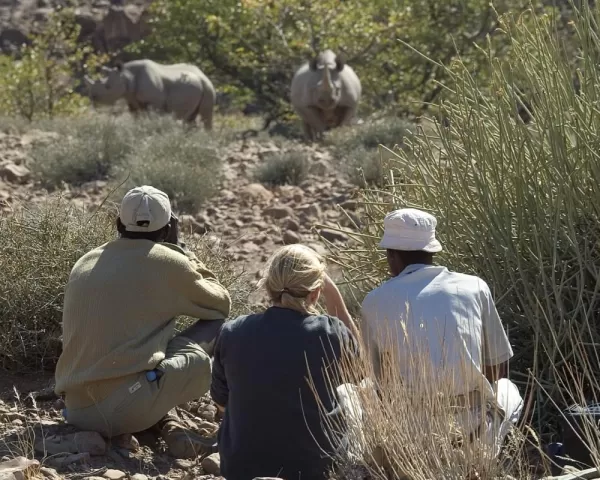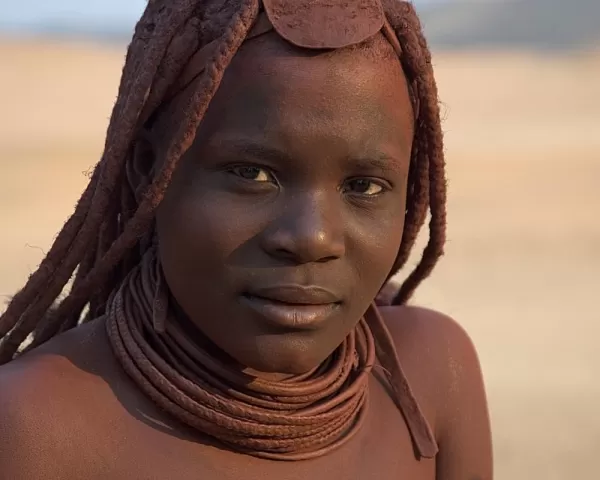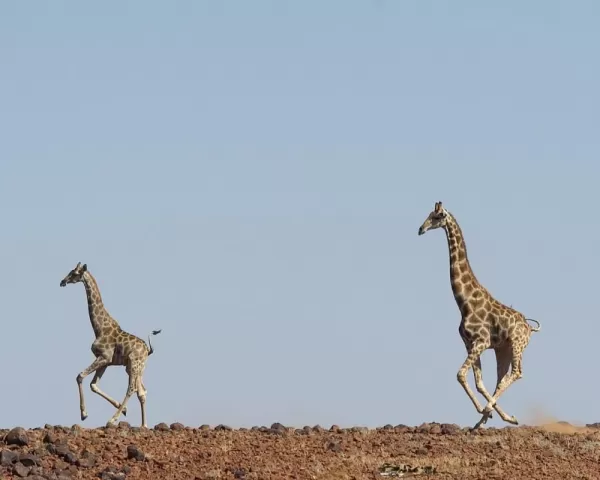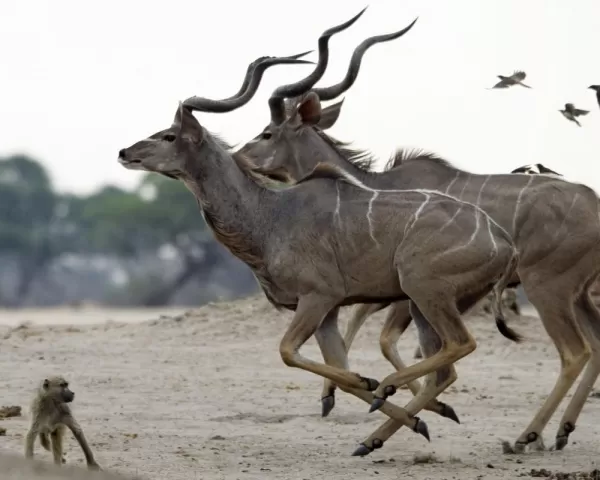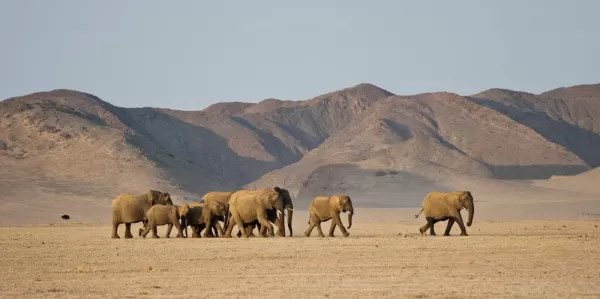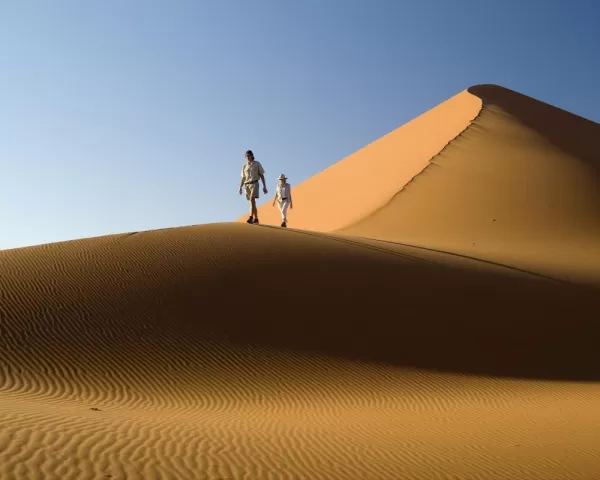 Stay at Sossus Under Canvas and hike to the remote Trails Camp
Sea kayak to view seals and dolphins at play in the Atlantic Ocean
Track the black rhino on foot in the Palmwag Concession
Visit a remote Himba Village and enjoy a fascinating cultural exchange
Anderson's Camp
Camp Kipwe
Damaraland
Desert Rhino Camp
Namib Desert and Sossusvlei Area
Okonjima Bush Camp
Okonjima Nature Reserve
Palmwag Concession
Sossus Dune Lodge
Swakopmund
Walvis Bay
Windhoek
Full Itinerary
Expand All
Day 1: Arrive Windhoek, Namibia
Arrive on the international flight of your choice. You will be met at the airport by your guide and transferred into Windhoek to the Galton House. Tonight, enjoy dinner while getting to know your guide at the guesthouse or one of the famous local restaurants. The guesthouse can arrange an optional cooking class for foodies interested in learning to prepare some traditional Namibian dishes and enjoy South African wines (additional costs apply).
Day 2: Transfer to Sossusvlei
1 Breakfast, 1 Lunch, 1 Dinner
This morning depart Windhoek and head south through the Khomas Hochland highlands before descending the Great Escarpment into the Namib Desert and the Neuhof Reserve. Enjoy a scenic picnic lunch en route, and arrive to your lodge in the late afternoon. Time depending, you can explore Sesriem Canyon with your guide, or just relax and freshen up before dinner.
Day 3: Sossusvlei
1 Breakfast, 1 Lunch, 1 Dinner
Rise early and move further into Sossusvlei, beating the crowds coming from outside the park, and experience the unique dawn lighting over some of the world's tallest freestanding sand dunes. Once you have explored the area, watching the changing light rising on the apricot colored dunes, return to camp for a quick rest and lunch.

Following lunch you and your guide will set back out into the Neuhof Reserve, but this time hiking through the vast expanse of the desert until you reach your remote camp at the top of the reserve's plateau. After arriving at the camp you have time to rest before dinner at Trails Camp.

Traveling by foot affords you the opportunity to see animals very rarely seen when traveling by vehicle such as the Hairy-footed Gerbil, Namib Golden Mole, and several species of beetle. Oryx, springbok, and ostrich are also typically found in the area. Spend the night sleeping out on top of the dunes under a blanket of stars - an experience that is not soon to be forgotten.

Day 4: Neuhof Reserve
1 Breakfast, 1 Lunch, 1 Dinner
This morning you will awaken with a spectacular sunrise over the sand dunes. After breakfast pack up camp and walk the 12-15km down the escarpment and back to the Sossus Under Canvas Camp for your last evening in the famed Neuhof Reserve. Once you arrive back at camp you have the late afternoon to relax by the pool and take in the quiet surroundings of the desert.

Day 5: Swakopmund
1 Breakfast, 1 Lunch, 1 Dinner
Embark this morning on a fascinating drive northwest through the desert landscape of Namib Naukluft National Park, the port town of Walvis Bay and eventually arriving at your final destination - the German colonial town of Swakopmund. Here you can enjoy the pleasant seaside coastal city for two nights. This evening meet your guide for a dinner at a popular seafood restaurant before retiring to bed.
Day 6: Walvis Bay Sea Kayaking
1 Breakfast, 1 Lunch, 1 Dinner
Take to the Atlantic Ocean by sea kayak this morning to see the seals and dolphins play in the wild. Enjoy a light lunch before heading to the inner lagoon of Walvis Bay where you will find several varieties of sea birds. Retreat to the lodge to relax during the heat of the afternoon before another diner out on the town.

Day 7: On to Damaraland
1 Breakfast, 1 Lunch, 1 Dinner
Continue northeast on your safari towards Damaraland passing Namibia's highest peak, the Brandberg. Wind, water, and other natural forces have created this expansive landscape of hills, table top mountains, gravel plains, and ancient river terraces. Enjoy the feeling of solitude as you take the day traversing this sprawling countryside. If time allows, your guide will make stops at Burnt Mountain, the Organ Pipes, and the Twyfelfontein rock engravings that were recently declared a UNESCO World Heritage Site. Arrive this evening at the unique Camp Kipwe and settle in after a long day of adventure.
Day 8: Damaraland
1 Breakfast, 1 Lunch, 1 Dinner
After an early breakfast proceed on an exciting 4x4 expedition along the ephemeral Aba Huab River Valley in search of game. The desert is home to several species of animal, including the elusive desert adapted elephants, so keep your eyes peeled. Return to camp for lunch and enjoy your afternoon by either spending time wandering the area with your guide or relaxing and enjoy some well deserved leisure time.


Day 9: Palmwag Concession
1 Breakfast, 1 Lunch, 1 Dinner
Before breakfast, take a walk around the area with your guide to see what hidden treasures there are to be found. Enjoy one final lunch in Damaraland before setting out on a long, yet scenic drive toward Palmwag Concession. The Palmwag Concession is home to the Hartmann's mountain zebra, giraffe, desert adapted elephant, ostrich, lion, oryx, spotted and brown hyena, cheetah, kudu, leopard, and in particular this area is home to one of the world's largest natural populations of the rare black rhino. Continue on through the concession for the next 2-3 hours until you reach the secluded Desert Rhino Camp. Arrive in time to freshen up before dinner and conversation in the Boma.

Day 10: Black Rhino Tracking
1 Breakfast, 1 Lunch, 1 Dinner
A memorable experience awaits you today: tracking the black rhino by foot! Head out into the cool morning with your guides to track these huge animals before the heat of the day sets in. Have a picnic lunch in the wilderness (weather permitting) and head back to camp to relax while the temperatures soar. Head back out later in the afternoon for a picturesque nature drive, or continue on by foot to appreciate the minutia of Namibia.
Day 11: Etosha National Park
1 Breakfast, 1 Lunch, 1 Dinner
Visit an extremely remote Himba village on your way to Etosha National Park. Your guide's presence and contacts with the local community will ensure you will be welcomed as a 'friend of a friend' and you are invited to spend considerable time there learning about these fascinating nomadic pastoralists. There has been virtually no modern influence on these communities, which makes for a fascinating cultural exchange. Enjoy a picnic lunch en route as you continue on your journey. By late afternoon you will arrive to Ongava Lodge, which will give you time to investigate the grounds and prepare for your game activities the following morning.

Day 12: Etosha National Park
1 Breakfast, 1 Lunch, 1 Dinner
Today your guide is at your disposal. Choose to take a morning game drive and return to camp for the heat of the day before going back out for an afternoon game drive, or spend the entire day out in the bush and enjoy lunch at a watering hole or at one of the restcamps.

Etosha National Park houses huge salt pans which are leftover from a shallow lake that existed there three million years ago, lending to its name, which translates to 'Land of Dry Water'. Game viewing revolves around the numerous springs and waterholes where numerous diverse species can often be seen at the same time. The Park boasts over 100 mammal and over 340 bird species including elephant, lion, giraffe, blue wildebeest, kudu, gemsbok, zebra, rhino, cheetah, leopard, hyena, honey badger and warthog, as well as the endemic black faced impala.

Day 13: Africat Foundation
1 Breakfast, 1 Lunch, 1 Dinner
Depart Etosha and head for Okonjima, home to the Africat Foundation. This wildlife sanctuary focuses on the examination and rehabilitation of Africa's big cats, especially injured or captured leopard and cheetah. Activities include leopard tracking by vehicle, a visit to the cheetah welfare project and after dinner there is the possibility to visit the night hide where nocturnal animals such as porcupine, caracal, honey badger and even leopard may be seen. Spend your last evening relaxing under the Namibian stars at Okonjima Bush Camp.
Day 14: Fly home
Arise early this morning for one last activity before transfering back to Windhoek for your international flight home. (Departure flight must be no earlier than 4:30pm to allow for morning activity at Okonjima and drive back to Windhoek).
Dates & Prices
Notes

Select a Date

Rates based on exchange rate ZAR/US dollars. Please contact us for updated quote in US dollars.

Rates may vary based on current exchange rate.
13 Breakfasts, 12 Lunches, 13 Dinners
13 Nights Accommodations
Accommodations as listed
Meals as listed
Ground transportation as listed
Professional, bilingual guide service as listed
Excursions and activities as listed
Entrance fees
Arrival Transfer
Departure Transfer
Gratuities
Travel Insurance
Personal Expenses
Flight costs (please request a quote)
Additional excursions during free time
International Flights
Required Travel Insurance
Required Visas if applicable
When to Go
Good to ideal period to travel, and many people choose to visit at this time.
Chance for unpredictable weather but with fewer visitors.
Inquire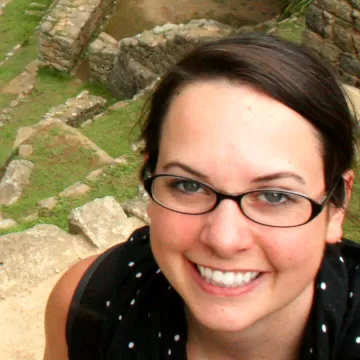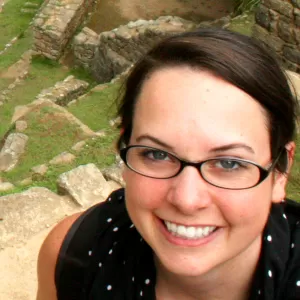 We Love to Talk Travel
Call
1.800.344.6118
or
Chat Now
Our guide and driver were very good with their knowledge and were very helpful with our questions. It was a very pleasant visit that would have been impossible to do on our own. Hotels and restaurants were fantastic. The special places we got to go to, like the kitchens, were great. Enjoyed the entire trip!
Meyer Smolen
Namibia Travel Guide
Favorite Namibia Tours