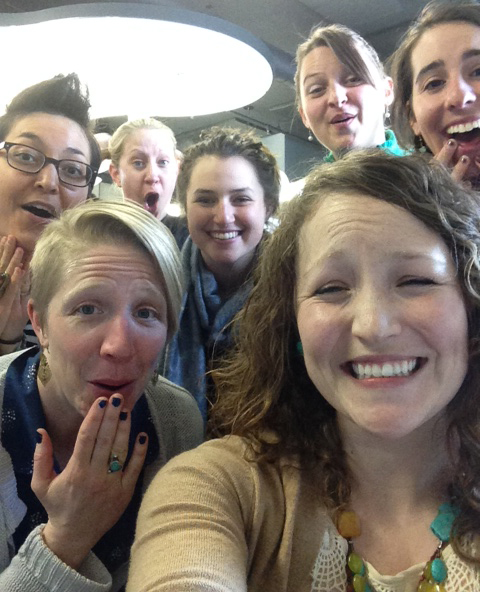 Adventure Life staff members huddle around Sullivan's computer to read an email from a traveler. This is not your typical message with packing, visa, and tipping questions. This was an ENGAGEMENT ANNOUNCEMENT!
Our traveler, Sunny, had the romantic idea of proposing to his girlfriend on a surprise trip. He contacted the experts at Adventure Life to help him pull this plan off smoothly. Trip Planners Sullivan and Erin got right to work putting together the perfect itinerary. Sunny's girlfriend, Janani, had been told that they were going on a ski trip. However, she woke up on the day of their departure to find out she actually had no idea what the next five days would behold.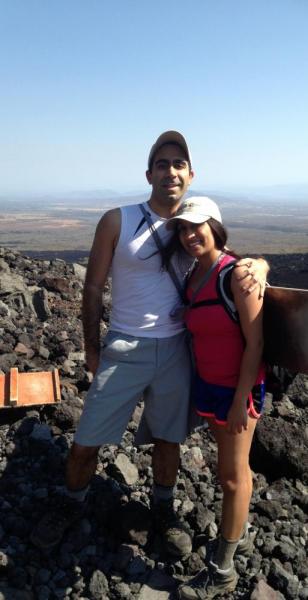 Landing in Nicaragua was Janani's next surprise! Each day brought a new adventure: spending time in Colonial Leon city, sandboarding on Cerro Negro, camping on a crater, and ziplining on Mombacho volcano. Their unique experience was made even more special by the dinners and gifts throughout the trip that Sullivan and Erin had pre-arranged with our Nicaragua office.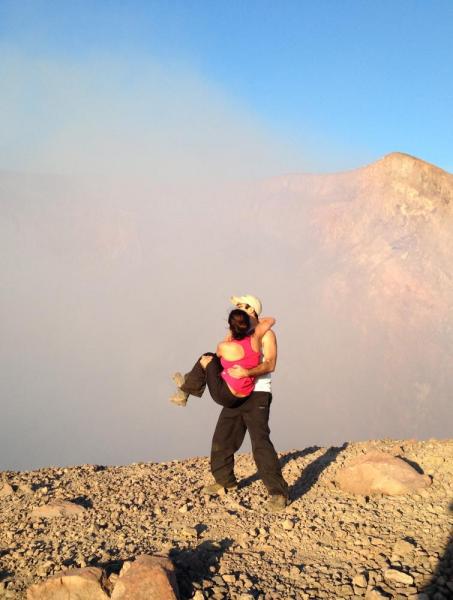 On March 1st, Sunny asked Janani the big question. As if this trip could get any better, he proposed on top of Telica volcano! And the best part...she said YES!
Congratulations Sunny and Janani! Helping make experiences like these possible makes our jobs worthwhile. We loved following your story through the planning process, and our office was definitely excited to hear the outcome. Which might be slightly obvious from our photo...