Welcome to Hotel Victoriano, located steps from the harbour in San Juan del Sur. The hotel awaits your arrival.
The advantages are:
• The proximity to the beach
• Restaurant and bar.
• Air conditioning
• 24 Hour Surveillance
• Excellent Mediterranean Food
• Comfortable rooms with hot water
• Electric Generator
• Personalized Service
• Rooms equipped for handicaps
• Rooms with a view towards the beach

Rooms
All rooms are equipped with Victorian furnishings especially made with real cedar, precious wood selected and crafted by master craftsmen Nicaraguans, who retained the classic design of the Victorian era.

All rooms include:
Cable TV and DVD
Air conditioning and heating with individual control
Safe deposit box
Mini-bar
Hairdryer
Service housekeeper 24 hours
Room service from 06:30 am to 10:00 pm
Wireless Internet Connection
Direct Dialing for national and international calls
Laundry and ironing service

Restaurant
The restaurant invites guests with a traditional old wooden floor, a unique roof design, and furniture imported from Canada. The restaurant offers a welcoming atmosphere and a menu of Mediterranean food with an excellent variety, specializing in local seafood. Finish your dinner with an excellent range of desserts such as home-made crepe Suzette, bananas flamed and refreshing passion fruit mouse.

The chef has prepared the menu with great care and love but if guests require anything additional they will do their best to accommodate.

The restaurant is open for breakfast, lunch and dinner, with hours from 6:30 am. 10:00 pm.

Laung "Mark Twain" - the Italian bar.
Offering drinks as well as variety of tropical cocktails decorated with fresh fruits.

Location
The Victorian Hotel is located in San Juan del Sur, Rivas, Paseo de la Mar, next to the north side of Enitel, 200 mts. Harbor, just steps from the beach.

The location of San Juan del Sur and hence the Victorian Hotel is advantageous because of its proximity to the airport in Liberia, Costa Rica, 18 km from the beach Flower Nature Reserve, 15 km from Playa El Coco; and the northern coast: 10 miles of beach Marseille, 12 km from Playa Majagual and 15 km from Playa Madera.
Inquire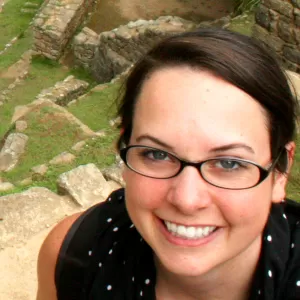 We Love to Talk Travel
Call
1.800.344.6118
or
Chat Now
I could not be happier with my Adventure Life experience, from beginning to end. I travel a lot, and I think your company and personnel do an outstanding job. I truly appreciate your professionalism, attentiveness, and flexibility. I wouldn't hesitate to recommend your company and would be happy to serve as a reference.
Constance Block