Chile
El Portillo
This resort is located 160km north of Santiago. It offers world-renowned skiing. Long groomed runs and an abundance of backcountry have made this ski resort a "must" for avid skiers.

Three Valleys
Located one hour east of Santiago, these three areas interconnect, and with a multi-resort ticket you can ski all three.
La Parva: This resort has a more upscale feel to it, catering to the local elite and offering predominantly intermediate runs.
El Colorado & Farellones: This joint area is considered to be the "affordable" local's resort.
Valle Nevado: This Chile Ski resort offers some of the most modern and speediest chairlifts. The ski area boasts a vast and treeless terrain and many call it one of the best ski resorts in Chile.

Chapa Verde
Sitting at 145km outside of Santiago, this resort offers vast and steep terrain, making it well liked for race training.

Nevados de Chillan
A five hour drive south of Santiago, this resort offers hot springs at the end of the day. Snowboarders also can enjoy great half pipes on the volcano's bowled slopes.

Ski Arpa
Just 100km north of Santiago, this Cat skiing operation offers some great vertical drop and powder you would see with heli-skiing for half the cost.

Antillanca
A great southern Chile option, it sits at 98km from Osorno in the Parque Nacional de Puyehue.
Argentina
Las Leñas
Located a 6 hour drive from Mendoza, this ski resort is great for all abilities. Hard-core terrain options and easily accessible backcountry make it a popular choice.

Los Penitentes & Los Puquios
Located 185km west of Mendoza, these two resorts offer adequate ski opportunity. Penitentes offers a small terrain park as well, and Los Puquios located just 7 km down the road, is a great pick for families and novices.

Caviahue
Located 360km from Neuquen, and just 1.5 km from Copahue, this ski area is in a remote location and which allows for fewer crowds. Hot springs in the area make it a great pick.

Cerro Catedral
This is the largest ski area in all South America, located just 20km from San Carlos de Bariloche. Best for intermediate and advanced skiers, a great terrain park and good tree skiing make it a popular choice all season.

Cerro Chapulco
Just 20km from San Martin de los Andes and 3 hrs north of Bariloche, this has a modern facility and lifts great for families. Though it lack on terrain area, it offers great vertical drop.

Cerro Bayo
This area located 9km from the charming Villa la Angostura village offers a great ski holiday. A boutique style mom and pop resort, it is small with pristine views.

La Hoya
Located near Esquel and 282km south of Bariloche, this ski area is recognized for its good snow, receiving over 8m average snowfall a year.

Cerro Castor
This is the ski area located just slightly above sea level near the southern most city of Ushuaia. The long winter season and modern facilities make it a popular choice.
Want to Go?
continent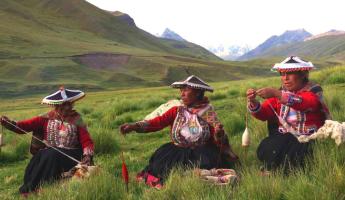 country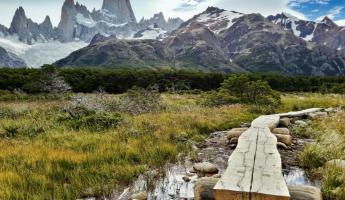 region