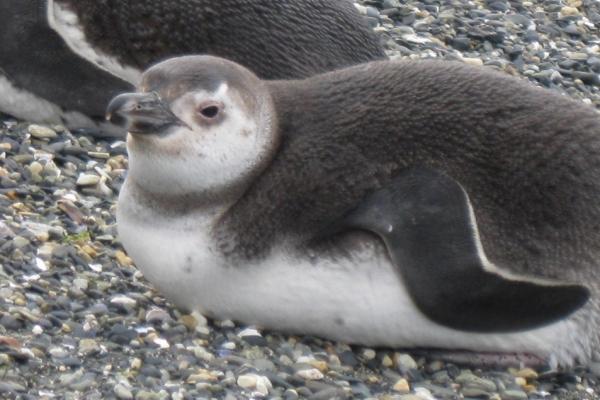 Even though we were to depart this afternoon, Adventure Life recommended one more half day tour - this time leaving Iguazu National Park proper for a look at the city of Puerto Iguazu and a trip into the surrounding forest for a hike (butterflies everywhere) and the best zipline ride we have ever had. The crew and equipment made everything feel completely safe and comfortable. The zipline had 3 sections and the first one was 400 meters long - that's 1/4 of a mile! It was beautiful and thrilling. Try it!
After ziplining came the opportunity to rappel down a small cliff next to a waterfall and then swim/wade in a small pool at the bottom. This was not quite as safe feeling! You get completely soaked and at times can't see anything because of being in the spray of the waterfall. But again the guides have your back and everything is safely belayed and those who did it have an experience to talk about.
On our ride back to the hotel there was a short stop at a craft vendor on the side of the road which was a nice opportunity to buy some handmade jewelry or carved wooden animals directly from the locals.
Back at the Sheraton, even though we had checked out in the morning, we were able to retrieve our bags and use the spa's showers to clean up and change our clothes. We sat in the lovely bar area, ordered a light lunch, and waited for the ride to the airport with a happy satisfied feeling of having had an amazing and wonderful South American Adventure.