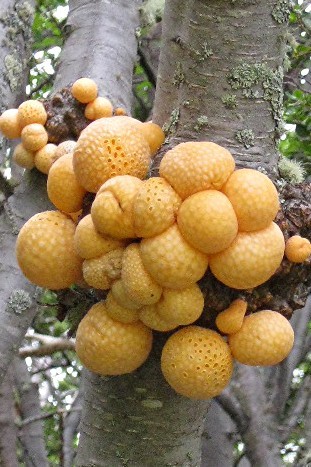 We were being picked up at noon to go to the airport for our flight to El Calafate and, wanting to squeeze in another activity, we had asked our inn proprietors to arrange for two of us to go horseback riding at a very nearby stable - called variously Centro Hipico or Riding Stable at the End of the World. The riding was spectacular - gentle sure-footed well cared for horses, varying terrain from pasture to hillside to forest to the shores of Beagle Channel, relaxed riding for those who wanted and the ability to trot and canter for us. The owner was friendly and knowledgeable. If you like horseback riding - this is a wonderful stable. Ride length varies from 1 hr to all day. And they made special arrangements with Tierra de Leyendas to have us picked up, on horseback, when the ride was near the inn so we could make our flight.
After arrivel in El Calafate we were again met by local guide to transfer to the luxurious boutique hotel we decided to treat ourselves with for one night - the Esplendor. A lovely indoor swimming pool, an excellent friendly and trendy bar, and an excellent restaurant.
Note about hotel locations and El Calafate: the town is about 15-20 minutes away from the airport so if you are just passing through, or if you are just staying there before going to the airport the next day - look for lodgings in town or for the few that are on the way to the airport. If you like to be near shopping and restaurant choices, of course find something in town. But if you are staying in El Calafate prior to going to visit Perito Moreno Glaciar, then you might want to choose a hotel on the other side of El Calafate from the airport because that is the way to the Glacier National Park. See Dec 27-29 for info on our hotel.