Let's first just pause and take in this magical view - does it get any better?!  Notice Torres del Paine in the background.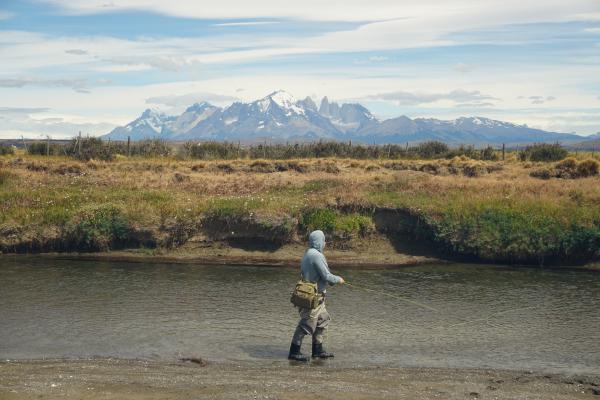 My husband and I live in Montana and fly fish as much as possible from April - October. It's a newer hobby for me, but I've caught on quickly and have fallen hard.The search for the biggest trout always keeps me coming back for more. The science of matching the fly to what's hatching on that specific river at that specific time of year is fascinating to me (as well as maddeningly complicated!). 
We spent the majority of our days on this trip fishing, which for Remota means one guide for every two anglers. We were spoiled! We tried a new location each day, often on private farmland with special permissions from the land owners.The views were stunning, and some days were more successful than others, but for anyone who fishes regularly, they know that a bad day fishing is better than a good day at work!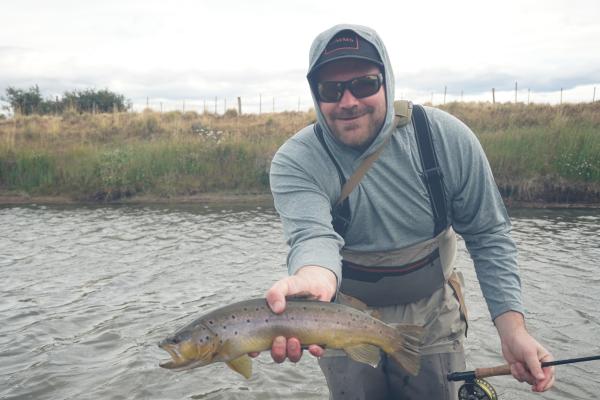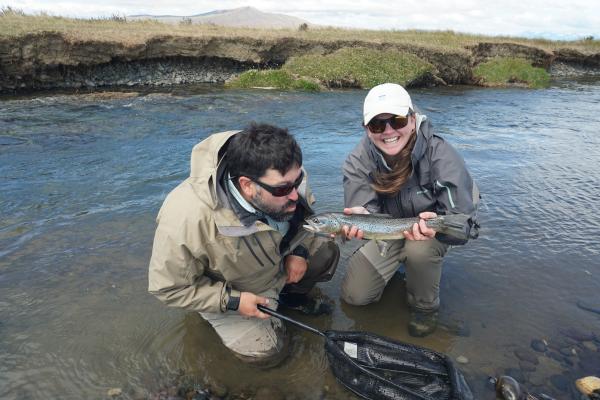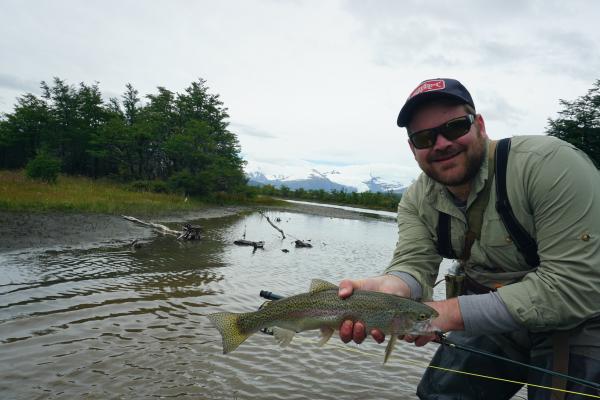 And now for our biggest catch of the week: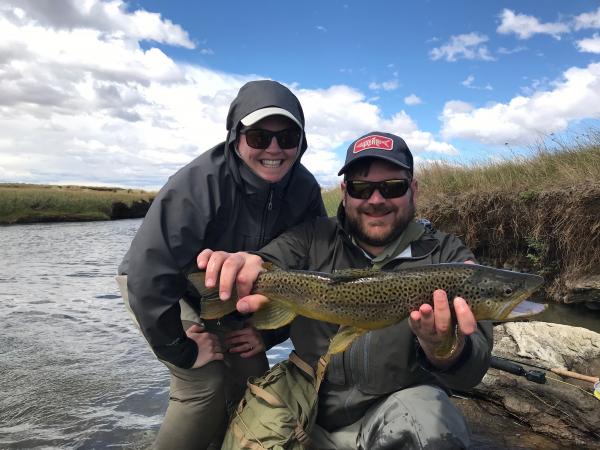 Remota always outdid themselves with the lunch, too.  Always and excellent spread of sandwiches and salads accompanied by red wine and pisco sours.  Did I mention we were spoiled?
Anyone who has picked up a Patagonia guide book knows that the weather can be harsh and unpredictable in this region of the world. For the fly fisherman, sometimes the biggest enemy is a windy day, and boy can this area get wind like you've never experienced before! The strong winds can make for tough fishing conditions and frustrating knots in your fishing line. Your arms may tire quickly, and you might just decide to take a break to drink a pisco sour, but the wind is the main reason I say that Patagonia fly fishing is definitely not for beginners. Coming from two avid anglers from Montana who just barely got by on some days, trust me when I say that you don't want a windy day in Patagonia to be your first fishing experience!  But for anglers with a bit of experience, this part of the world might just bring your biggest catch to-date!