South Africa Tours: 3 Action-Packed Trips Under $3,000
You may be thinking about taking a trip to South Africa soon, and who could blame you? After all, the Rainbow Nation of South Africa is home to the most amazing creatures on planet Earth. Not to mention the exquisite food, fine wine and beautiful lodges that are distinctly South Africa.
And if you're looking for
South Africa tours
that won't break the bank, then dust off those binoculars and take a look at these hand-selected tours from the Adventure Life collection. So whether you're into a total cultural immersion, or you're a die-hard wildlife enthusiast, or maybe you would simply enjoy some light hiking, good eats and a whole lot of history – there is something that awaits
YOU
in South Africa.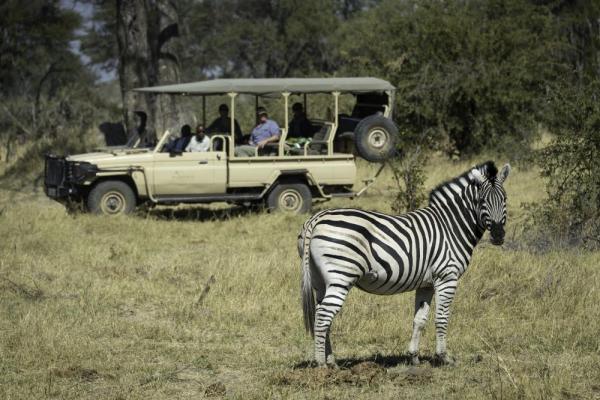 Zulus & Zebras Tour
Tour through Kruger National Park in a traditional open-air safari vehicle – keep a lookout for The Big 5!
Explore bygone African traditions in the tiny mountain kingdom of Swaziland
Enjoy a scenic drive through the Ubombo Mountains to an authentic Zulu homestead. Then continue to the summit where you'll sip on a cocktail as the African sun sets over Lake Jonzini
Visit the Hluhluwe-Umfolozi Game Reserve where the white rhino was brought back from the brink of extinction
Journey down the Elephant Coast and hop on a boat that will take you to see crocodiles, hippos and various species of birds – including the rare African Kingfisher Eagle
Discover the history and culture of Durban City on an exclusive guided tour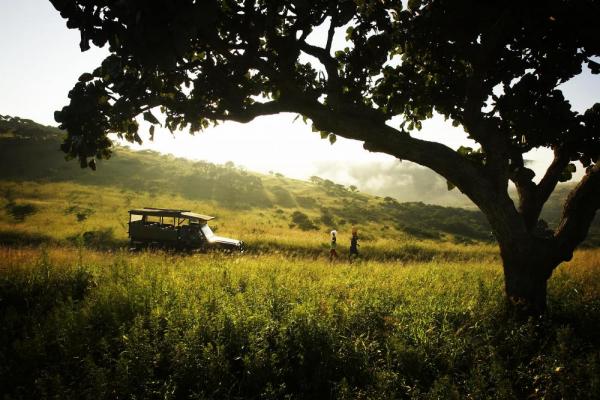 Discover South Africa Tour
Start your adventure with a city tour through the vibrant and bustling city of Cape Town
Visit quaint coastal villages while you travel around Cape Point
Enjoy delectable South African chocolate and wine in Stellenbosch, one of South Africa's oldest towns. Then off to the culinary capital by way of the breathtaking Helshoogte Pass
Head East toward Oudtshoorn, the Feather Capital of the World, and enjoy some Southern Hospitality before visiting a working ostrich farm
Marvel at one of the natural wonders of the world – the Cango Caves
Enjoy the warmth and creature comforts of the Hog Hollow Country Lodge
Visit an elephant sanctuary where you'll have the once in a lifetime opportunity of touching, feeding and photographing these amazing creatures
Take in the wonders of Birds of Eden, the largest free-flight aviary in the world
Tour Durban City and experience the vibrant Victoria Market and the Botanical Gardens
Journey North on the Elephant Coast where a boat will take you to see crocodiles, hippos and rare bird species
Visit a traditional Zulu homestead and learn how the Zulus keep to their roots in an ever-changing world
Travel along the Panorama Route on your way to Johannesburg, taking in the intoxicating sights of the Blyde River Valley, God's Window and Mac Mac falls
Venture into Kruger National Park in a traditional open-air South African safari vehicle – again, keep an eye out for the Big 5!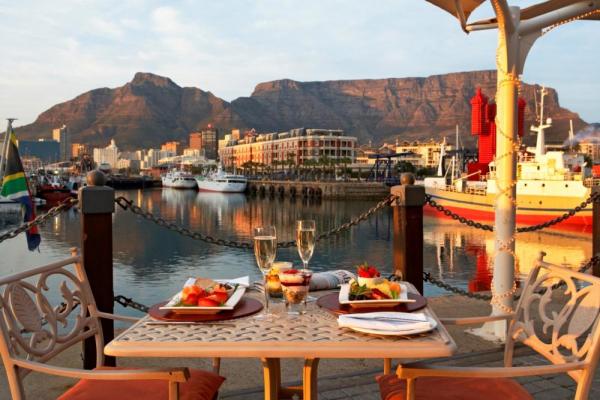 Highlights of South Africa Tour
Explore Cape Town the "Mother City" on an exclusive private tour
Enjoy a stroll on the waterfront while taking in the local shops and eateries
Journey to Robben Island where you'll learn about the political climate of the Apartheid and witness the conditions in which the prisoners of the era lived
Visit the jail cell that held Nelson Mandela for 18 years of his life during the Apartheid struggle
Travel to Boulder's Beach to see an African Penguin breeding colony
Venture into Kruger National Park where you'll have the opportunity to observe wild cheetahs, leopards, lions, giraffes, white rhinos, zebras, hyenas, wild dogs, kudu, eland, sable antelope, impala, elephants, hippos and buffalo! Just to name a few.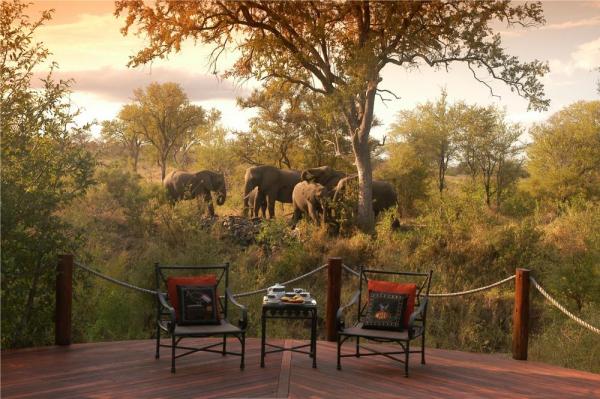 How to Choose between South Africa Tours
The diversity of wildlife, scenery, culture and history that you'll find on our tours is reason enough to book the trip and pack your bags. And today, there are many affordable options to take advantage of and make your trip to Africa much less intimidating.
When choosing a trip, remember to think about your passions. Keep in mind that these expeditions, although action-packed and brimming with large carnivores, are just as exciting and suitable for kids as they are for adults. To learn more about South Africa and the safaris and tours that we offer, feel free to visit our
FAQ
page. Also, refer to
this guide
that shows the best time of year to plan your visit to South Africa.
In the meantime, please comment below about what you would absolutely
love
to experience or see when you go on your South African safari. And if you have already been to South Africa, let us know in the comments below your favorite experience in the Rainbow Nation.
Blog Credit: Rob Gabriele