Babylonstoren is one of the oldest Cape Dutch farms. It has fruit and vegetable garden of beauty and diversity, unique accommodation, fine food and a sense of well being. Combing the simplicity of farm buildings with comfortable style.

At Babylonstoren's Farm Hotel, the overall effect is relaxed yet well-heeled with some of the existing farm buildings transformed into sophisticated guest accommodation. Set adjacent to eight acres of cultivated fruit and vegetable gardens, the hotel is characterised by thick whitewashed walls, elegant gables and hearty fireplaces that emulate an authentic farmstay experience. There are six one-bedroom suites, as well as three one-bedroom cottages and four two- bedroomed cottages that have a contemporary glass cube added to house a kitchen area for each.

New accommodation options on the farm are The Farmhouse suites, which include nine new one-bedroom suites. All the Farmhouse suites have access to an outdoor swimming pool and a hot spa area that includes a salt room, sauna and hot pool as well as a lounge area.

The Garden
The days are intentionally unscripted at Babylonstoren, and for our hotel guests there's much to do. In addition to exploring our 200 hectares of farm, in season you can take part in the harvesting of fruit in the orchards or the pruning of our vines. Whatever the season, our garden is an everchanging tapestry of fruit and vegetable plantings. Hotel guests are invited to join in the harvesting, pruning, planting or picking of our many fruits, herbs, nuts, spices and vegetables. We have maps for five different walks on the farm (available from reception) and if you're interested to learn more about the provenance of the garden, do join one of our garden tours that starts daily at 10h00. Booking is essential, so please enquire in advance at reception.

Our spa, gym and swimming pool
After a workout in our gym overlooking the garden, guests can relax at our Garden Spa. The swimming pool is a restored farm reservoir and perfect for hot summer days.

Wine cellars
All our wine tours are complimentary for hotel guests, so please join our daily guided cellar tours. The tour will take you through the whole winemaking process, past the vineyards, through the olive press, cellar and maturation cellar and includes the wine tasting. The tour starts at the hotel reception. Our range of wines and our newly launched sparkling wine are also available for tasting at the tasting room, nestled between a sample block of our 13 grape varieties.

Out and about on the farm
Whatever your predilection, we're certain you'll find an outlet at Babylonstoren. Every morning at 08h00, there is a guided walk around the farm with one of the gardeners, who takes guests up to the koppie (hill), through the fynbos area and the vlei, on to the citrus orchards and back past the dam. Or at sunset you could go for a run up to the Babylonstoren Hill or koppie yourself, or walk up to the dam to row in a wooden canoe (just ask for the key to the boat house at reception). There's no better place to sample some of the excellent wines grown on our farm than at our tasting room, overlooking the Babylonstoren koppie. And every Friday morning we have yoga classes at the spa. In the heat of summer, we encourage you to lounge in a hammock in the cool of the trees and read a book from our well-stocked library, or if you're visiting in winter, curl up in front of a fire with a glass of red in hand.

Eat
When it comes to food, you've got plenty of options. Enjoy a delicious seasonal dinner at Babel or indulge in an afternoon cup of tea and fresh scones at the Greenhouse. Or better yet treat yourself to a relaxing massage at The Garden Spa followed by lunch from the spa menu at the farm pool.

The Werf (Farm Yard)
Discover Babylonstoren's 320-year old Cape Dutch werf. The Manor House dates from 1777 with additional pioneer structures dating all the way back to the founding of the farm in 1692. The Koornhuis (for storing wheat), the old cellar, the ornate fowl house, pigeon loft, leaning bell tower and the historic gates all embellish the traditional courtyard surrounded by a low, whitewashed wall.

Birdwatching
In addition to our domestic fowls, pigeons and more than 100 snail-harvesting ducks, Babylonstoren is also home to a myriad species of birds. So arm yourself with a pair of binoculars and spend some gentle hours ticking birds off the farm's list that is provided in your room. If in doubt, download the Sasol eBirds of Southern Africa mobile app, that with its detailed text, beautiful visuals and ability to play individual calls and songs is a great help in identifying different species.

Inquire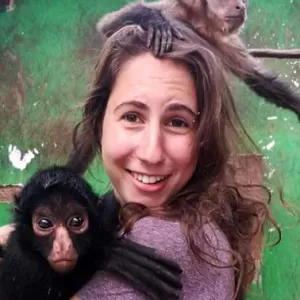 We Love to Talk Travel
Call
1.800.344.6118
or
Chat Now
Beyond expectations! Then again we weren't sure what to expect. Lovely stay at the lodge, met other like-minded travelers (many had their trips planned by Adventure Life) and the owner was a gracious hostess. It felt like you were one happy family, visiting with a favorite aunt.
Nancy Sin