As the relationship between the two bosses and EVERYONE ELSE continued to deteriorate, we all found joy in our last few excursions. Sophie and I found ourselves back in Kruger, this time taken by the son of our OTHER two loved bosses and our friend Tehri. To make it gate by 6am we had to leave by 5 so, to make the whole thing that much better, we were allowed (by the bad bosses) to spend the night at the good bosses house on the grounds. Their son and Tehri stayed as well to make the morning departure run smoothly. Of course, the situation called for a braai (bbq), so we spent the night around the fire pit eating, drinking, laughing and carrying on… well at least till a whopping 9:30 when we all figured it was time to call it a night. My faithful alarm sounded at 4:30am and people could be heard bustling around the dark house. We all piled in the truck complete with food and a cooler and were off. Well, we were on a roll for about 150m until the Royals decided to playfully ambush the cars (my boss was in his truck ahead of us to let us out of the gate). The mother was ahead of us on the road and as we slowed to a stop her ghostly white cubs came out of nowhere to our left and surrounded us. I'd been within arms reach of these cats for weeks now but their behavior towards our car were slightly alarming at 5am. The car we were driving was one of my bosses but was not typical driven around the property because it had been the feed car while the cats had been bottled up in their little boma before release into the 700ha area. As a result, we believe the cats may recognized the truck and from what I saw that morning I now believe it. The cubs grew increasingly curious of us and starting almost mock charging us while bobbing and weaving. I'm not going to lie, I was a bit nervous. Then the big guy popped out of the thicket walking meaningfully towards us. We really shouldn't have, but bean backing up the car to maintain a 5m distance between us. This of course sparked all the cats curiosity and they stalked after us. Eventually our boss signaled for us to get ahead of his car and we slowly carried on making sure we weren't being followed while the other car stayed behind to calm the kitties down. Both vehicles eventually made it to the gate and soon we were on our way. The pre-sunrise sky was absolutely indescribable but I'll try! The horizon was completely black and right above it was a fiery orange strip then a hot pink layer and then yellow, above which floated long thin horizontal clouds. The bottom of each cloud was painted a deep plum to soft lilac and the top was a glowing orange. The ends of all of the clouds in the distance seemed to be aiming at the perfectly crescent moon above in the black sky high above. Behind the clouds was a soft light blue sky that became a darker until a black starry night hovered directly overhead. The moon's band of sky was so clear that even the blackened segment of the moon was visible. My eyes remained fixed on the horizon as we drove and I watched the sky and clouds morph as the sun rose and the sky and landscape was flooded with a warm yellow hue.

The rest of the day was fantastic like the first outing to Kruger. This time we traveled from the same starting gate (Orpen) north and the landscape was noticeably different with more of a rocky savannah feel in many areas.

Acornhoek

Another day we drove about 45 minutes away to Acornhoek. There we visited the Mapusa Weavers, which is composed of a dozen grandmothers of this tiny community. After the missionaries left the region about a generation ago, they left many large wooden looms but as the years passed they knowledge was not passed on and the art was temporarily lost. I don't really remember the series of events leading up to the event but an American woman got the interest in weaving going again and began organizing tourists to visit and commissioned pieces. The women of the community quickly realized that they could make more money in one day selling their tapestries and rugs to tourists than they would normally make in a month. Today, this group of women run the community and there work is spectacular. They showed us around where the spinning and weaving takes place and there was a 90 something woman standing on a wooden table is front of a 17' x 30' rug of every color. These women are incredible and before we left they all got together and sang us 3 songs including the South African national anthem! We also visited the local preschool and Shangan medicine woman, who told my friend that her first child will be a boy someday! We shall see..

Horse Safari

They day after this rural outing we had our Sunday off and all decided to go on a horseback riding safari with our friend Tehri, who is the co-owner of Hoedspruit's African Dream Horse Safaris. I have never been on a horse aside of a day lesson once in Sewickley Heights when I was in lower school. Though it was just a trail ride through the big three (buffalo, leopard and rhino) Wildlife Estate that borders the stables. The trail horses are trained to simply follow the lead horse so all we had to do was basically sit and mind our heads while the horses wound through the knob thorn and acacia trees. I felt like a good ole cowboy. At one point we even rode up on three giraffe and were probably within 200m of them. They have gotten accustomed to the horses and the trail horses couldn't care less so we simply sat there for a few moments just watching each other before we moved on. We also saw plenty of warthogs and impala. It was an amazing day in the bush from a total new perspective and my riding.. or balancing rather.. wasn't half bad! I was on a total high when I jumped off my horse.

We all got back to the stables and chatted with Tehri and Traci, the other owner. Because we already friends with Tehri, all of our accumulated issues with the white lion group poured out and we next found ourselves in Tehri's car heading for the bush camp where the students/ volunteers of their African Dreams program stay. We sat around the open bush kitchen table chatting about their horse safari student program and how we (three remaining white lion interns.. we had already lost the British Sophie after 3 weeks) were all looking for a place to go to get away from our current situation. An hour and a few ciders later we were all sold on the idea and went back to the white lion place with a plan to leave and join the African Dream team the following week (Wed). We had all been scanning the web and making calls to local volunteer programs like Moholoholo and the Cheetah Project for over a week and were relieved to find salvation with Tehri and Traci, two of the most amazing people I have had the privilege of meeting on my travels. I began drafting my "early departure letter" to my lion bosses that night. After a few drafts sealed with approval from my parents and a pep talk from other interns, my email was sent and the waiting game began for the inevitable meeting with the bosses. I don't really want to go into it on this blog because it is not appropriate, but I will just say that the internship turned out to be something very different from what we all had anticipated due to what their website had lead us to believe and that when our concerns and issues were taken to the bosses they were rarely received with understanding and little change ever followed. The change that did result was too little too late and was only ever surface deep after they had already sufficiently torched the personal bridge between them and us. Wednesday finally came as the awkwardness with our bosses peaked and they drove us into town to eventually get picked up (secretly) by Tehri.

We actually gave the bosses two different and equally fake stories about what we were up to and where we were off to. The French girls were only leaving 5 days early from the project while I was leaving a whopping 8 weeks early so the situations were a bit different. The French girls were able to explain that they wanted to travel and see more of the country in their last days and that they were off to travel. I didn't get off that easy seeing as leaving 5 days early and 8 weeks early are weighed a bit differently. I held back from giving them any specifics about my future endeavors just in town with the horses and lead them to believe that I was on my way out of town to pursue another research opportunity. This actually isn't totally a lie for when I am done at African Dream I will be heading down into the mountains outside of Cape Town to be a research assistant for a month. I kept my plans from them for many reasons but ultimately with the town being so small I just didn't want to put Tehri and Traci in a weird/ tough spot with my bosses in the future. Unfortunately the secrecy didn't last long because 5 days later we ran into one of my boss's at the one runway airport as we were dropping off the remaining French girl and he was picking up a new intern. It was just miiiiildly uncomfortable as Tehri, Lucy (British intern that arrived at African Dream the same day that I escaped from the white lion group) and I sat on the curb with Tehri's kitten in my arms and her Jack Russel in Lucy's lap watching my boss circled past us in the parking lot looking for a spot….and THEN somehow ended up standing just behind him as we all waited for our new students. Oh well, after I accepted that I had already been spotted and could no longer hide (I honestly think my old boss was more uncomfortable than me) I just had to laugh at the ridiculousness of the situation. That afternoon we gained Charlie, another British addition to the African Dream family.
Want to Go?
country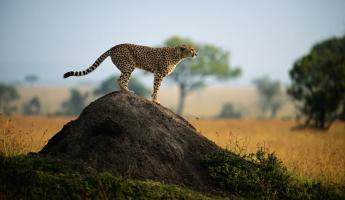 9 Day Tour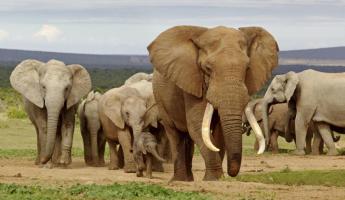 South Africa Luxury Snapshot