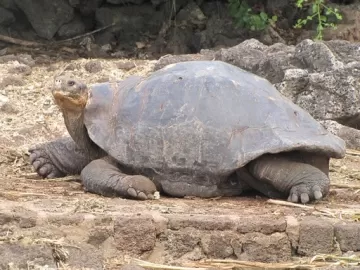 We slept in as much as we could. We took our time enjoying our breakfast of papaya in yogurt and scramble eggs. The breakfast discussion involved whether was legal to bring cocoa teabag back home since it was highly unlikely the actual leaf would be TSA approved.
We contemplated what to do for the day. Since we have Sacred Valley planned for tomorrow, we thought perhaps a nice horse back riding trip to see the natural side of Cuzco would be nice.
By noon we were set and off to the ranch. My horse was chestnut coloured with very soft hair. I really liked her. But for some reason I just couldn't remember her name! She was named after a type of llama. So I called her "Chester". Yes I know she was a girl with a saddle decorated with pink stars. We stopped at a small hill where the Inca people would hide and ambush the Spanish. It was full of caves and tunnels.
On the top of the hill, we got a lovely view of Cuzco city. Our second stop was the ruins of temple of the moon. There was not much left. But the stone craftsmanship of the inca culture was still very evident. As we headed back to our horses, the clouds started to roll in. A thunderstorm was coming. Within 5 minutes, the cold rain had hit us. But before we knew it, it was also over. Our clothes had pretty much dried when we returned to the ranch.
When returned to the city, we dined at one of many oven pizzerias, Chez Maggy. I highly recommended this place located just off of Plaza de Armas. The pizzas were clay oven baked and pasta was also hand made. It also had free wifi which made this iPad enthusiast very happy. But we had to end our day by getting a 7 USD (20 soles) foot massage at one of the many spas.
*******link to original post*******
http://rubyroads.blogspot.com/2011/08/horses-and-thunderstorm-day-2.html