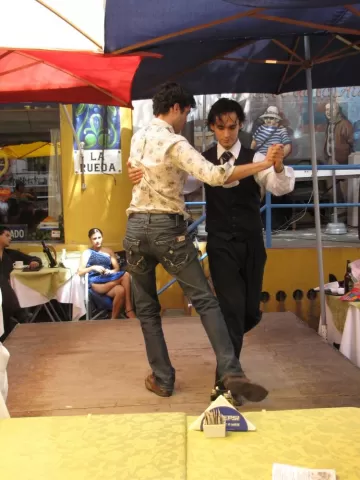 • The morning walking excursion at Ainsworth Bay was so-so; we saw 2 elephant seals from a distance and a lot of flora.
• The lecture about Penguins and other birds was very interesting.
• The afternoon excursion to Tucker Island was fabulous. This time we did not disembarked but rather stayed sitting on the zodiac. We floated a few yards from the island's cliffs and shores where we were able to clearly watch colony of Cormorants, Dolphin gulls, Chimango caracara, many other birds and the cute Magellan Penguins. It was very exciting to watch the penguins' funny walk and coming to shore from the water. We were told that we were lucky that day to see so many species. It was by far an outstanding excursion.
• We spent another wonderful evening with our newly acquainted Israeli couple.