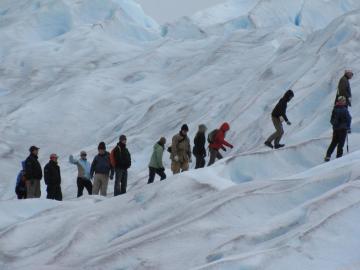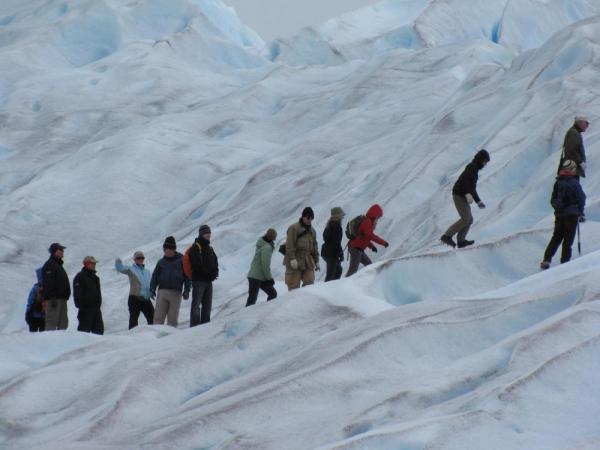 • Woke up at 6:00am (by mistake) for coffee before early disembarkation at Ushuaia, Argentina. Coffee bar was closed so we had nothing to do until 7:30am when the dining room opened for breakfast.
• We were picked up by our guide for a city tour. With permission from our guide Hagai & Dana joined us on the tour. We found out that city tour meant 2 stops on the hills for panoramic view of the city and bay, that's it.
• Yet again, our hotel, Los Nires, is at the outskirt of town. It offers shuttle to town every 2 hours which meant that we needed to use a cab to get to town.
• We dedicated the day to administrative duties: laundry, telephone calls to the moms in Israel and internet. Maya called – she was checking with us whether we will be back home on time to pick up Alex from the airport, since she had a game at Stanford and Alex was flying into the bay area to see her. Although the call was more focused on "I need something", it was great to hear her voice and chat for a short while.
• We met Hagai & Dana for a great dinner at a recommended seafood restaurant downtown (La Casa de los Mariscos) whose pink color made it seem from the outside as a dive. The food was excellent and so was the company. After dinner we said our goodbyes, and accepted their invitation to contact them and visit them in our May's trip to Israel.