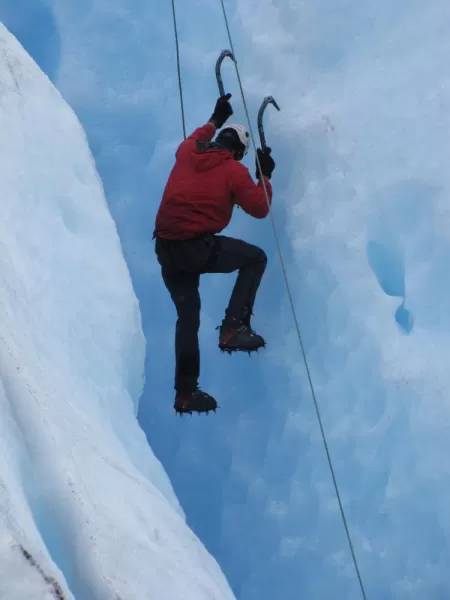 • Today is mostly travel day from Ushuaia to Bariloche with a plane change in El Calafate.
• It was very cold the night before, so when we woke up we noticed the snow on the hills around Ushuaia, a beautiful view, no wonder the motto for the unexpected weather in Patagonia is "you can have the four seasons in the same day".
• Our air travel experience started with checking us through to our final destination, however, our luggage was checked in only for the first segment. We were told to pick our luggage at El-Calafate and recheck it in for the continuing flight to Bariloche. We asked the airline why it is so, but nobody had a good answer. From the puzzled look on the airline personnel it appears as nobody asked them this question before. That episode was quite humorous.
• The connecting flight in El-Calfate was 2 hours late due to volcano ashes on the route of the incoming plane. Of course, nobody gave an explanation to why the flight is delayed; we found it later from the news. While waiting in the airport we converse with few people from a large group of middle aged Israelis traveling in South America. Surprisingly, Maggie was nice and participated in the conversation.
• Bariloche Weather was warm and only few white clouds in the sky a nice change from Patagonia Sur.
• The Edelweiss hotel was nice and for a change not far from the center of town.
• The Lamb dinner that night was quite disappointing; the meat was fatty and chewy, but the Patagonian Malbec was very good.