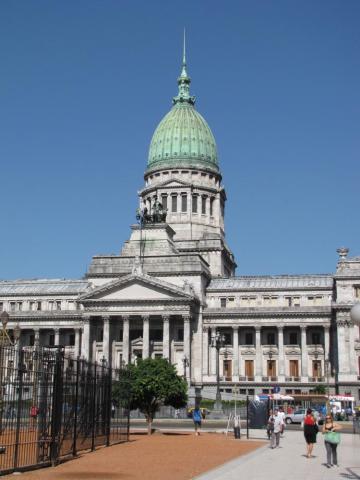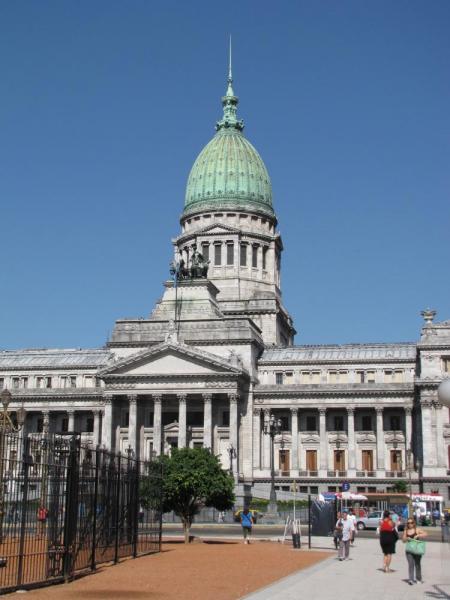 • None of the 3 ATM at the BA airport working. Exchanged some dollars for pesos at an outraged rate of 3.02, while the rate in town was 3.44-3.50 pesos to the dollar. Very bad first impression.
• Checked in at the club level of the Marriott located by Plaza San Martin – great location to access the underground and walking distance from city center, however, small non-view very disappointing room.
• Strolled along Florida St. (a pedestrian St.) which is mentioned in all tour books as a major shopping avenue. The expected wide and fancy street turned to be not so wide, not so fancy and definitely very crowded. A lot of pedestrians, vendors selling stuff in the middle of the street, and some amateur performers playing and dancing for tips.
• Continued to Café Tortoni, a tourist must. Not our cup of tea (no pun intended), but the coffee, milkshake and cake were very good.
• Dinner at a restaurant along the promenade of Puerto Madero. The cold cuts & Cheeses plate and the local beer were, surprisingly, very good.