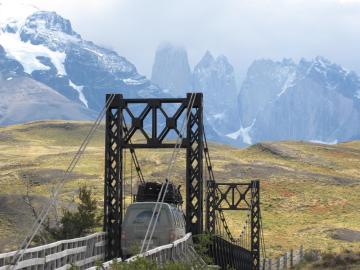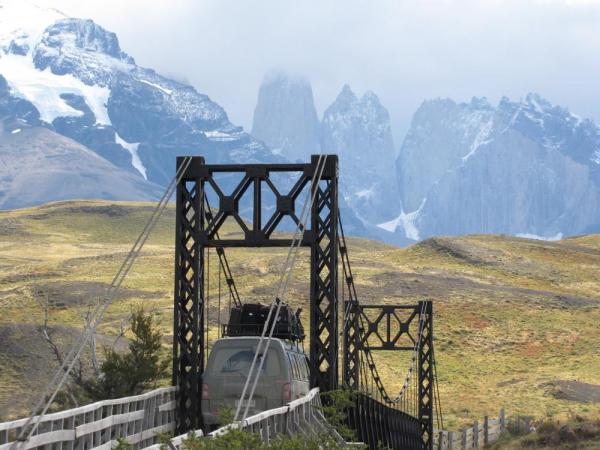 • Today we returned back to Bariloche, but this time in a public international bus. The ride took 7 hours, 2 of them were dedicated to border crossing. By now we are expert on border crossing between Argentina & Chile.
• We returned to the Edelweiss hotel and got up upgrade to a very nice suite with lake view.
• Since we arrived relatively early, we strolled around the downtown street and bought very good dark chocolate. By the number of chocolate stores we realized how big of a deal the industry is for them. Weather was nice for a change.
• The dinner at the town outskirt El Patacon, where former president Bill Clinton dined, was fabulous. We got a welcome drink while waiting for our table. The restaurant has also a boutique at the entrance allowing customers to browse around and potentially buy something while waiting for their table. Maggie did not fall for the trick. The excellent quality and enormous quantity of the food were up to the place's reputation. After eating a lot we still had about a third of the food left, so we took a doggy bag.