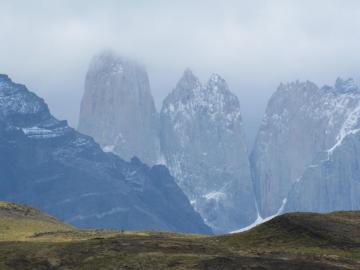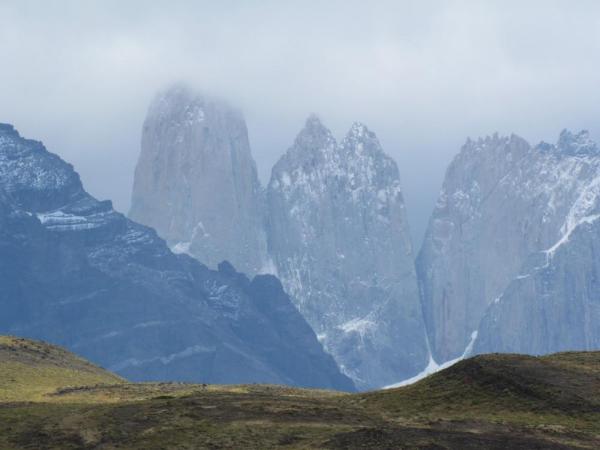 • The privately guided excursion to the Argentinean side of the Iguazú Falls was amazing. We watched the cascading water from various angles. We began the day by boarding a small train to Devil's Throat Station, where there's a suspended walkway with spectacular views. Later we explored the two walking circuits, beginning with the upper walk which is about a quarter-mile long and takes approximately 45 minutes. From there we could see the several famous waterfalls. Our guide mentioned their names as we were able to remember any of them. Upon finishing the upper circuit we rode through the jungle in a rugged 4x4 vehicle, to the nearby of Puerto Macuco. There, we boarded a small boat that navigated four miles along the lower Iguazú River to get closer to some of the falls. The boat got so close to one of the falls that we got soaked, or as our guide pronounced it soak-ket. We disembarked at the beginning of the lower circuit, which was winding uphill and has been described as the "most beautiful thousand meter walk in the world."
• We were dropped in downtown where we found a coffee shop that prepared for us iced coffee.
• Dinner was very good with excellent service. We had great waiter who went along with Natan's insistence on getting tap water (agua de la canilla) vs. bottled one, against city policy and waiter advise. Finally, he gave up and gave us a glass of ice water (not after we bought bottled one). Surprise, Natan drank the tap water and he is still alive. The music at the restaurant added to the ambience and great evening.
• On the way to/from hotel to town there was a crazy dog (perro loco) that chased and barked at the passing by. Natan decided to protect his woman, so he picked up a stick ready to hit the dog if attacked.