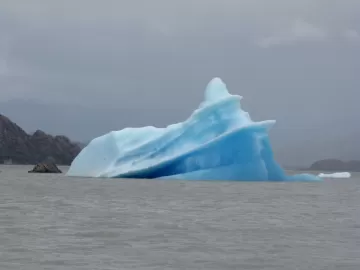 • For the first time the plane from Foz to Rio left on time, however, due to terrible lending at the intermediate airport it needed a new tire, a 45 minutes delay.
• On the flight we discovered new Brazilian soft drink, Guarana (diet & regular)
• The weather in Rio at 5:30pm was 36 degrees Celsius with very high humidity.
• Our desired hotel room was not ready (7:00pm), so we went to dinner while they cleaned our room.
• We had a fabulous "Brazilian" type dinner at the close by Palace Restaurant. A grand buffet of salads and appetizers was set up in the middle, while the different types of meats were brought to the table by the waiters. A real feast for 54 real a person.
• Our corner room on the 6th floor had a fabulous view of Copacabana beach.