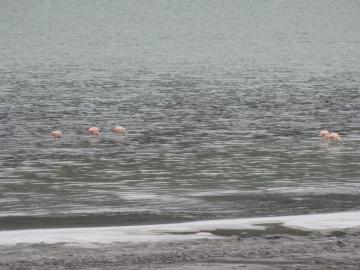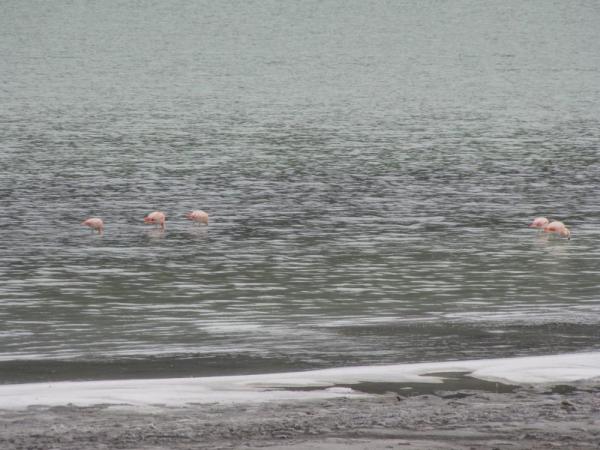 • The early part of the day was dedicated to a 5 hours walking tour with a private guide of downtown Rio. In addition to being highly enlightening, it gave us the courage to return to downtown the day after all by ourselves.
• We finally went to the beach for sunbathing and swim. Maggie was the only one with a one piece bathing suit. The water was very disappointing – dark with a lot of floating trash. In addition to popsicles, they sell drinks and cut watermelon on the beach. Our mouth was watering when we saw the guy. Unfortunately, we didn't have any cash on us. Maggie went back to the hotel (just across the street) to bring some cash. She came back with the cash, but the watermelon guy never return.
• Of curse we could not leave Rio without having Brazilian BBQ Dinner at the famous Marius' Restaurant. The place is decorated in a Pirate ambience and has a unique atmosphere. When we were sited, we were asked whether we will have a meat or seafood dinner. We could not understand why they are asking. The appetizers were buffet style with a huge variety of salads, vegetables, sushi and much more. For main course Natan feasted on the different types of excellent tender meats and Maggie on the seafood that was brought to our table by the roaming waiters. The dessert buffet looked as good as the appetizers. We enjoyed the food tremendously, much better quality than the Palace restaurant. The shock was when we got the bill. First, we immediately understood why they asked us whether we will have meat or seafood since they were priced differently. The meat dinner was 97 BR per person, while the seafood 150 BR per person – both outrages prices!!! By the way, there was no price list posted anywhere that we could see.