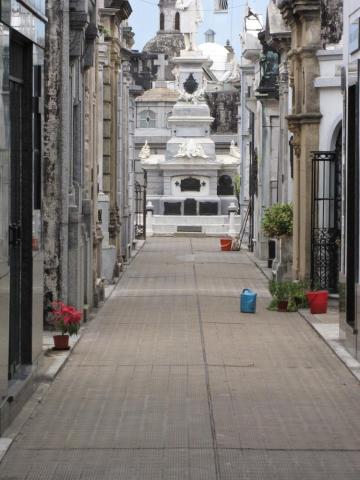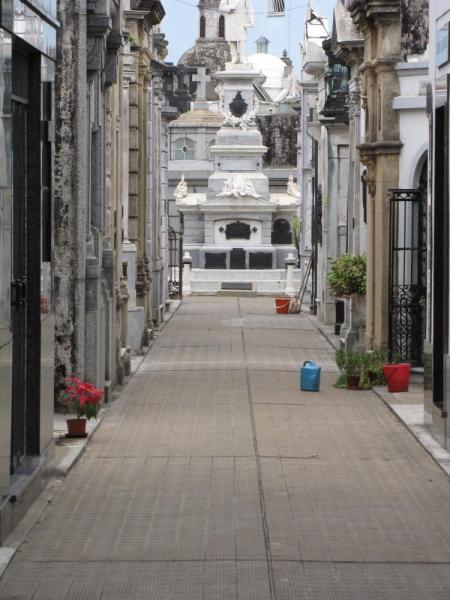 • San Telmo Plaza Dorrego – sat down for coffee and watched the 2 couples that were dancing Tango for tips.
• Natan stayed to sip his coffee and watch the dancers, while Maggie walked around the Square and side streets for site seeing. Maggie got attacked by a young boy who tried to pull the necklace from around her neck. She kicked the boy while a merchant from a nearby store chased him with a stick. The snatching was unsuccessful. To avoid future attempts Maggie took it off and put it in her wallet. She intended to place it in the safe deposit box, back in the hotel.
• Spent the afternoon at La Boca – pedestrian Caminito St. is a very crowded short street with colorful houses, and many restaurants with outside sitting and a Tango shows. We had a beer and watched the Tango show, then moved to a coffee shop where we sipped our coffee and watched another Tango show. A large tip got us a picture with the dancers. After watching several Tango shows, at the park, Florida st., and Caminito – we got tangoed out, thus we cancelled our dinner & Tango show reservations.
• Dinner at Palermo's recommended steak restaurant (another 450g piece of meat). We arrived at 9:00pm; there were about 10 people in the restaurant (out of a 200 capacity). We were concerned that it is an indication of the restaurant quality. By the time we left (10:45pm) the restaurant was full with people, and others waiting outside for a table. The steaks were grilled in such a way that only when Maggie (undercooked) and Natan (overcooked) exchanged their dishes both could enjoy.