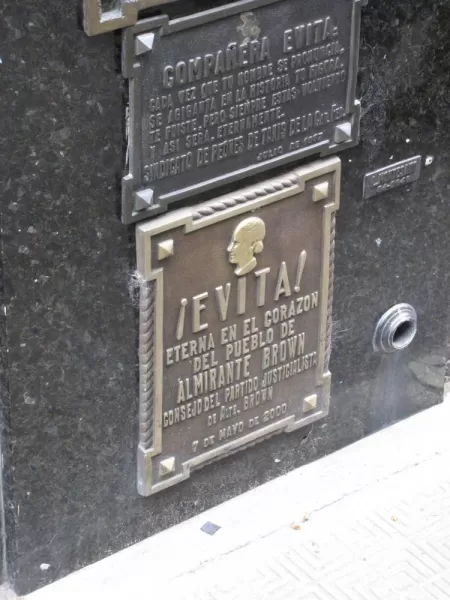 • For the record, Natan wanted to take the ferry boat to Uruguay (1 hr). Maggie wanted to see the famous Sunday Market in San Telmo. So we ended up in San Telmo's market – a flea market with a lot of junk, what a waste of time. Again, we set at a café around the plaza where we met 2 Israeli couples and cheat chat with them for a while.
• We walked back to the city center for more sightseeing.
• Afternoon was dedicated to R&R at the hotel.
• Maggie decided she could not leave BA without buying something. While leaving the hotel for shopping, we met an Israeli couple from Palo Alto in the hotel lobby. We talked with them for few minutes and gave them our Buenos Aires tour book since they just arrived with no written material.
• Maggie bought a sweater. On the way to the pub, after the shopping Maggie's wallet was stolen. That killed the mood for the rest of the day and evening – financially not a big loss (about $70), however, the necklace that was placed in the wallet the day before was still in the wallet in addition to the Visa and ATM cards. The feeling of being violated and the hassle of cancelling the cards stayed with us for few days.
• On the way to dinner talked to a policewoman about the pick pocketing. She took us to the police station where nobody spoke English – what a waste of time and energy.