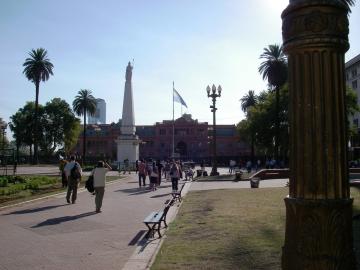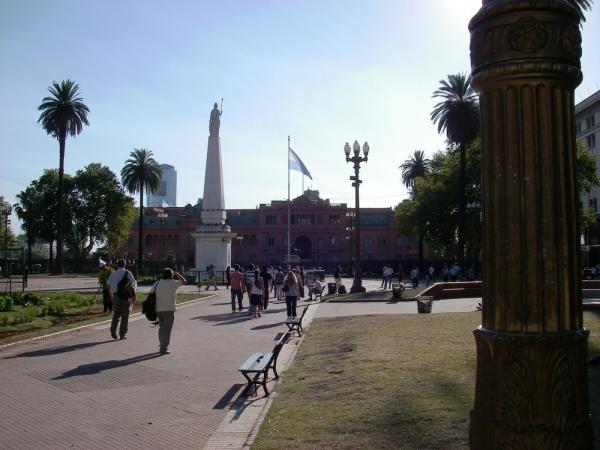 I am traveling alone and planned to arrive a few days early because I live in Salt Lake City and could not depend on the weather allowing me to make my scheduled flights. It turned out that all flights went well and I arrived in Buenos Aires in the early this morning. I took a taxi to the hotel. They did not have my room ready, but held my bag and I went out for a walk. By 11 a.m. I went back to the room and it was ready. I was so tired I took a nap before going back out. The hotel is near Plaza de Mayo, and I enjoyed spending time there. The mix architecture, from the colonial Museo del Cabildo to the modern buildings just off the plaza, made great contrasts. I paid the peso to enter the Museo del Cabildo and found there wasn't too much there and what was there was all Spanish. I rued not having spent more effort to learn Spanish.
I enjoyed walking along Peru and Florida pedestrian streets, also very near the hotel. In addition to all the little shops, shopping galleries, restaurants and street peddlers, there were all types of entertainers. Living statues, native tribal dances, musicians and dancers kept the street alive both during the day and in the evening.
After eating dinner I walked home in what I thought was the right direction, but ended up quite out of my way. By then it was 10 p.m. and too dark to read the map I carried. I approached another woman walking along the street and asked if she could give me directions. She had very little English and I had very little Spanish, but we managed to communicate enough for her to set me off in the right direction.