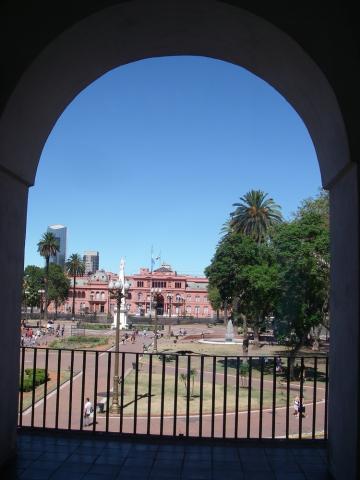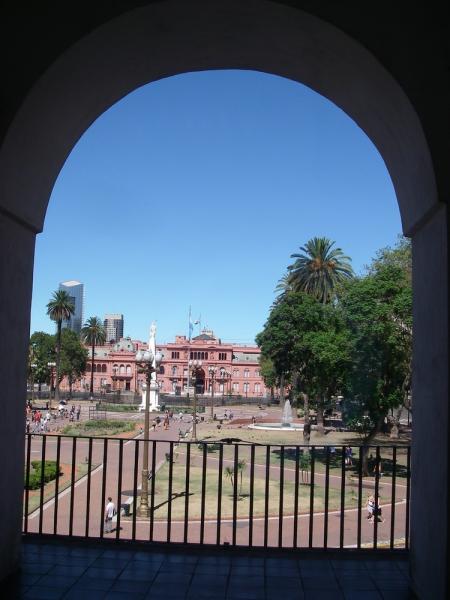 Today I walked in a wider circle around the hotel. The Puerto Maderno waterfront has been redeveloped with upscale lofts, shops and restaurants. I love harbors and enjoyed the scenery of the yacht club and the two old sailing ships. My plan was to walk in the ecological reserve and look for birds, but it was closed because of a fire.
In the Retiro area I walked through the trees in Plaza San Martin, a nice reprieve from the hot sun on the sidewalks. From there I had a good view of the tower that vaguely resembles London's Big Ben. The guidebook I carried with me said it was a gift from England and called Torre de los Ingleses until the Faulkland wars, when it was renamed Torre Monumental. Ironically, the memorial wall for the fallen soldiers of that war is in Plaza San Martin facing across the road toward the tower.
I had dinner at a street-side café off Florida. I am having trouble finding food. I am a vegetarian and avoid fried or fatty foods. The only alternatives to meat seemed to be cheese based. I have eaten more cheese these past two days than I normally eat in a year.