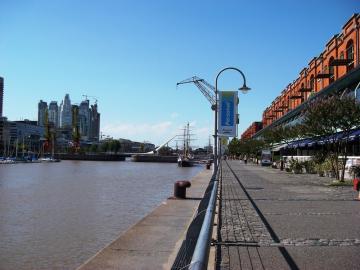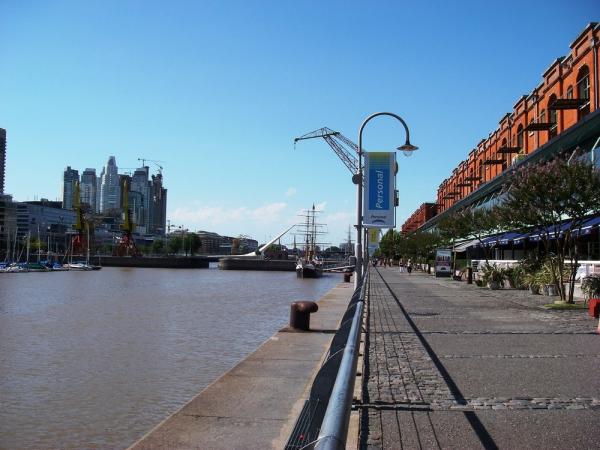 Today we flew from Ushuaia to El Calafate. Before we left, I walked around town a bit and found a sled house. I also walked down two streets below our hotel to check out the cemetery. Lie the one in Buenos Aires, it has above-ground tombs, but unlike Recoleta cemetery, they we not as beautiful.
We were picked up at the El Calafate airport and driven to Estancia El Galpon Del Glacier, a working sheep ranch with tourist accommodations. It is the best place we have stayed. My room has a separate small sitting room with views across the fields to the water.
We joined in with a tour bus of people to watch a demonstration of sheep shearing. I wasn't able to see through the crowd of people to watch the shearing, but I have seen sheep sheared before. I did find the talk about the area and its history very interesting. Then they showed us the different breeds of sheep they raise and explained the advantages and disadvantages of each breed. We also watched a demonstration of the dogs herding the sheep. Took lots of pictures
The bus tour group were being served a barbeque dinner, but we went into the dining room for their overnight guests and had another good dinner with fine wine.