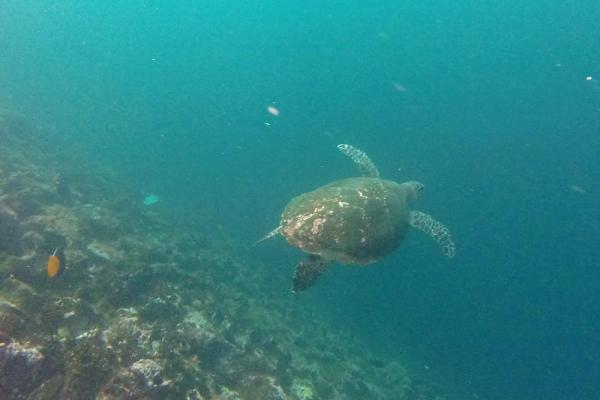 Snorkel sightings! (Disclaimer:  Jaime and I would sit down with a Galapagos Marine Species book on board the ship and, from memory, identify what we saw.  While we tried to be accurate, there may be some that are mis-remembered!  We did the best we could!)  20-25% of the fish here are endemic, meaning they are ONLY here.  There are over 500 species of fish in the Galapagos.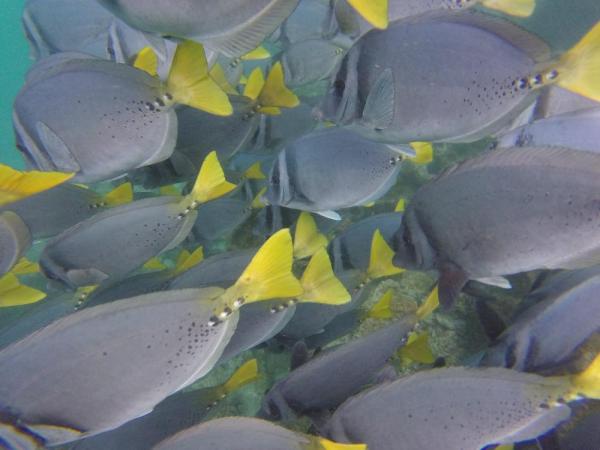 Galapagos Sea lions, Green sea turtles, Black tipped reef shark, White tipped reef shark, King Angelfish, Barracuda, Black striped Salema,  Leather Bass, Pacific Mutton Hamlet, Triggerfish, Green Jack (or Steel Pumpano?), Juvenile White Salinas, Panamic Graspy Cabrilla,  Spotfin Burrfish (or Balloonfish?)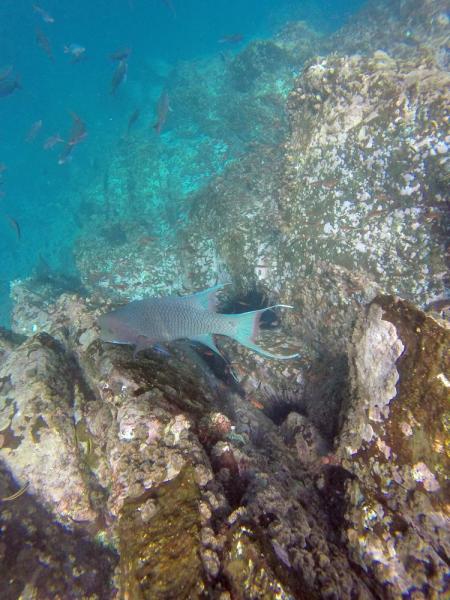 Mullets, Mexican Hogfish, Gold and Blue snappers, Grey Threadfin Bass, Burrito Grunts, Blue lobster, Pacific Creole Fish, Reef Cornetfish,  Galapagos and Bullseye pufferfish.  In the Wrasse group: Cortez Rainbow, Spinster.  Surgeonfish:  Yellowtail, Golden Rim, and Razor.  Parrotfish: Blue Chinned, Azure.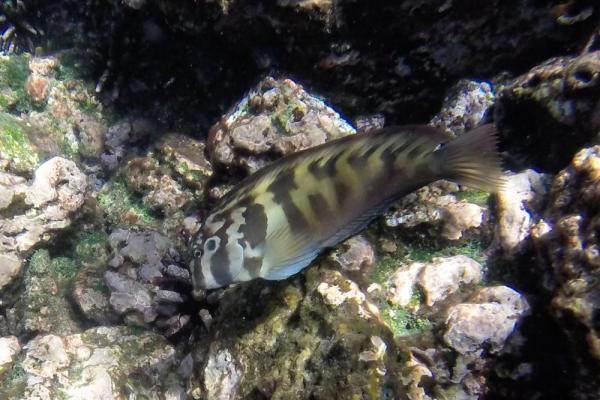 Blenny: Panamic Fanged, Throatspotted, and Sabertooth.  Damselfish: Giant, Galapagos Ringtail.  Hawkfish: Giant, Longnosed, Hieroglyphic, and Coral.  Sea Urchins: Needle, Green, White, Pencil.  Sea stars:  Smooth, Pyramid, Chocolate Chip.  We spotted two Island Major damselfish actually picking up a sea star and throwing it over the edge of their turf!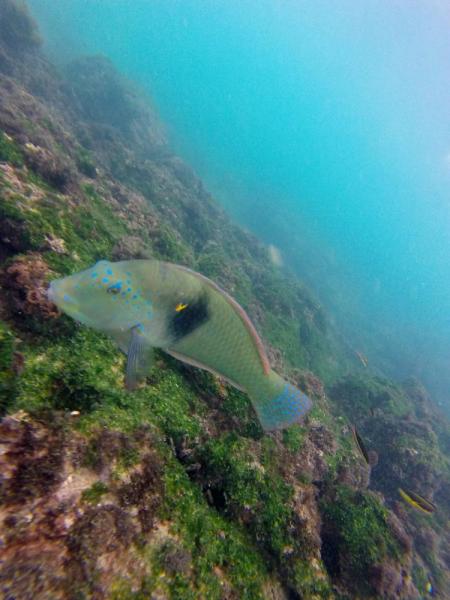 Being it is a cold water environment; don't expect to see tons of coral, like you might in tropical waters.  They are more of a warm water creature.  Some anemones, and algaes.  Mostly "just" awesome wildlife!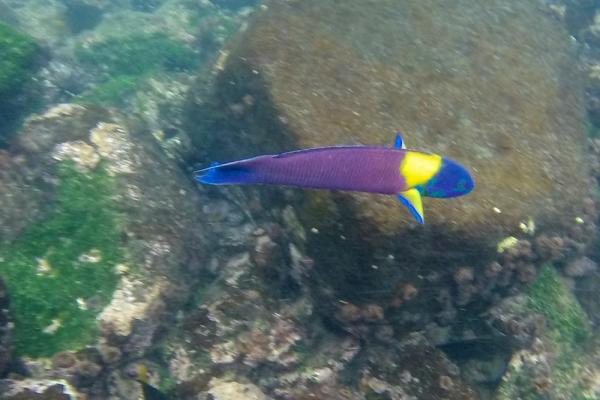 More photos in the album!