The final stop was the Amazon at Puerto Maldonado, elevation about 200 meters – yet 2,000 km from the sea. Now, here was the biggest surprise. Here we were, in the Amazon rain forest, just 12 degrees south of the Equator, and it was COLD. 11 degrees cold to be precise. Bear in mind that the lodge had no walls, no ceilings, and no heating. That means it was 11 degrees for 72 hours straight.

Fortunately Marco had warned us, so we took with us our fleeces and hats (we could bring with us only a sub-set of all our gear). Other travelers were not so fortunate, and had only their summer clothes, so they were even more miserable than us.

Still, we had tours through the forest, seeing a family of Giant Otters, a few blue and yellow macaws, lots of squirrel and howler monkeys, but no snakes. I guess one good thing about the temperature was the lack of mosquitoes and insects.
Want to Go?
country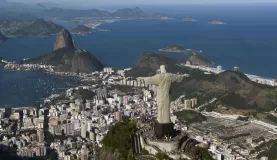 country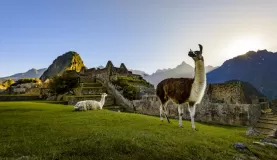 7 Day Tour