On your adventure cruise to Micronesia you will be amazed by the amount of natural beauty each of these islands hold. Micronesia is a sub-region of Oceana and it is made up of hundreds of tiny islands that lie about 3,200 miles southwest of Hawaii. Your adventure tour will take you through the group of islands and into their lush jungles and innumerable waterfalls. The temperature hovers around 80 degrees Fahrenheit year-round, so no matter when you visit you will be able to enjoy the calming waters that flow through and surround the islands.

Micronesia has a complicated political history. The islands were colonized by Spain during the 17th century and then sold them to Germany in 1898. Germany governed the islands until the Japanese took them over in 1914. The United States seized the islands during World War II and has maintained a strong relationship with Micronesia ever since. Currently the islands belong to eight nation states. All of Micronesia is an independent territory except for Guam, Northern Mariana Islands and Wake Island, which fall under the jurisdiction of the United States. The government of Micronesia has been in free association with the United States since 1986.

It is important to plan your Micronesia trip soon because rising water levels are threatening the wildlife and infrastructure of these tiny islands. As the water slowly creeps up on the land, the fate of Micronesia becomes more and more uncertain.
Want to Go?
destination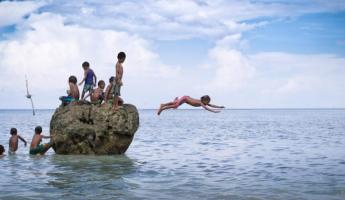 destination