Located on the U-Tong road in the isle of Ayutthaya, Iudia On the River Hotel is right in the center of the old city. It is located among the ancient ruins of the great Siamese kingdom of Ayudhya. Staying at Iudia puts you within comfortable walking distance of 69 major temple and palace ruins.

It is a bed and breakfast that faces the 715 acres of Ayutthaya World Heritage Park. The house offers residential facilities including river view suites, standard and deluxe guest rooms, an internet cafe, a happy hour terrace, Siamese courtyards and a swimming pool.

Iudia occasionally hosts in-house cultural programs to acquaint guests with the secrets of Buddhist meditation, Siamese history, antiques, yoga and traditional Siamese music.
Inquire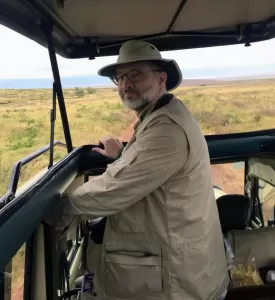 We Love to Talk Travel
Call
1.800.344.6118
or
Chat Now
I could not be happier with my Adventure Life experience, from beginning to end. I travel a lot, and I think your company and personnel do an outstanding job. I truly appreciate your professionalism, attentiveness, and flexibility. I wouldn't hesitate to recommend your company and would be happy to serve as a reference.
Constance Block