What is better than helping a community drink for a cause?  And not just any beer, but delicious local beer!
Missoula is known for its summer events.  The weather warms up and the town comes alive with non-stop festivals, markets and celebrations throughout downtown and down by the river. My favorite festival of the year is Celtic Festival Missoula.  My husband starting by attending the first couple of years, just enjoying the music and having a good time.  The next year we volunteered to pour beer for a shift, and then, starting last year we took on a bigger role helping to plan and run the festival.
The Celtic Festival Missoula is a great event that celebrates everything Celtic and brings in performers and attendees from all over the globe.  It is full of fabulous food, amazing music and great beer.  AND - any profit made by the festival is given to local charities and causes, such as the All Abilities Playground!
This year was our most successful yet with impressively large crowds and great shows. 
The planning started months ago, and then everything went into action Friday morning.  We were there bright and early to help get it all set up
We set up tables and tents, unloaded cases of water, glasses and gear, put up fencing and, of course, tapped the kegs.  Highlander Beer is always something to look forward to!
The official kick-off was at 5:30 when Missoula's own Celtic Dragon, a bagpipe ensemble, took the stage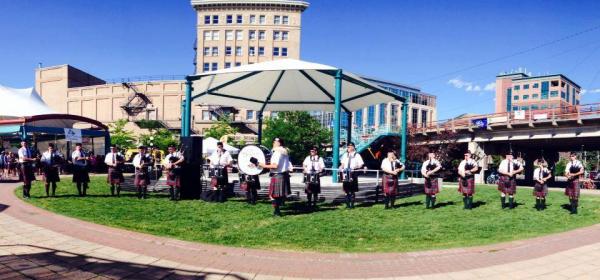 Other performances that night included a repeat favorite, the Gothard Sisters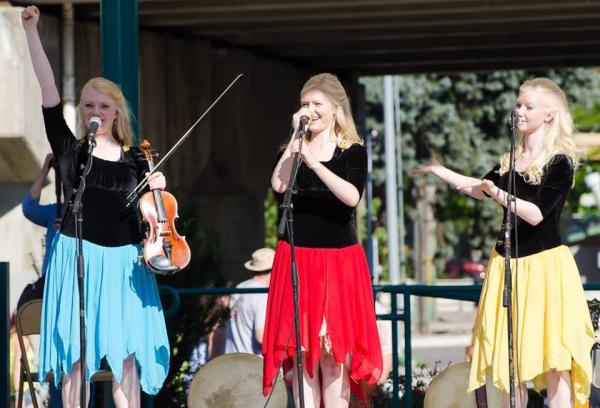 and a new act for the festival: Enter the Haggis: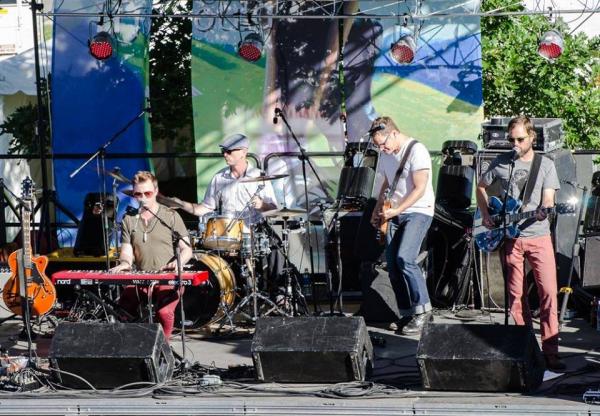 We were amazed at the turnout on Friday!  The crowds continued throughout the night and never really thinned out until long after the band finished playing!  I did have a chance to sip a couple of Highlanders while chowing down on pasties and fish and chips, so it was delicious on top of fun!
Friday was exhausting, but we knew the longest day was yet to come, and we were excited to see what Saturday would bring!