Saturday was another exciting day.  I was nervous that we had such a big turn-out on Friday that maybe the crowd would be smaller on Saturday - boy was I wrong!  The crowds started bright and early, and lasted well into the night! I don't think we ever had a slow moment!
Saturday started strong with great acts for younger families.  Celtic Dragon returned, along with some other local singers.  We had a troupe of local Irish Dancers capture the audience's attention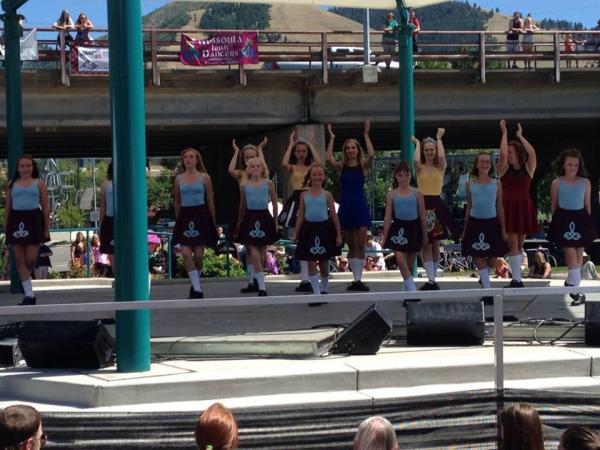 and local celebrity Monte made an appearance wearing (or should I say, constantly losing) a kilt:
While I had been looking forward to the headline act - the Young Doubliners, I was actually surprised to find my favorite act of the festival ended up being a local group.  The "Shamrockers" from up in Polson took the stage in the late afternoon and blew me away: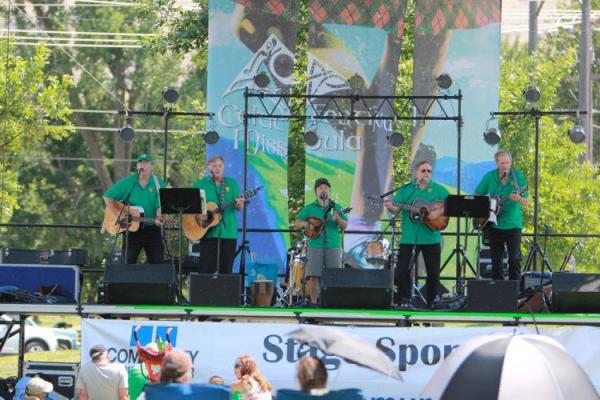 I spent several months living in Ireland in college and most nights would end with locals sitting around our fireplace singing old Irish songs (it felt like something out of a movie).  This fine band of gentlemen not only had great voices, but they sang many of the songs I hear on those cozy evenings in Ireland.  It really brought me back and I kept catching myself stopping in my tracks to listen to them. 
After another fine performance from the Gothard Sisters and Enter the Haggis, the Young Doubliners took the stage and had the whole festival on their feet and dancing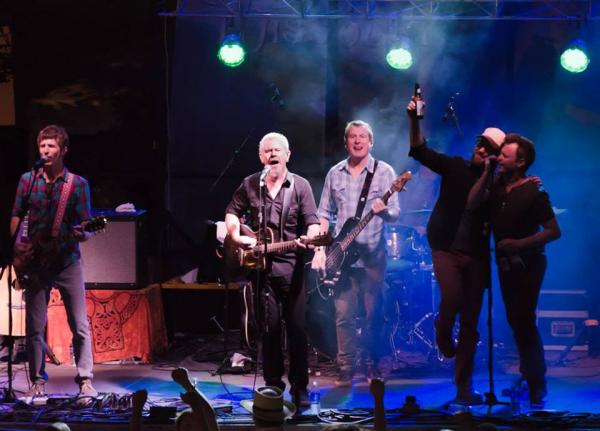 The last notes were played, the last beers were poured and it was time for my least favorite part of the festival - tear down!
We had some awesome volunteers who helped up make quick work of it, and we might have actually be out of there before 2 AM! 
It was another great year and a lot of fun!  A HUGE thank you to the hundreds of volunteers who made it possible, to the fabulous musicians and dancers who shared their talents, and to the thousands of folks who came out to celebrate Celtic heritage and culture.  Mark your calendars for July 24-25, 2015 and come join us for a great time!