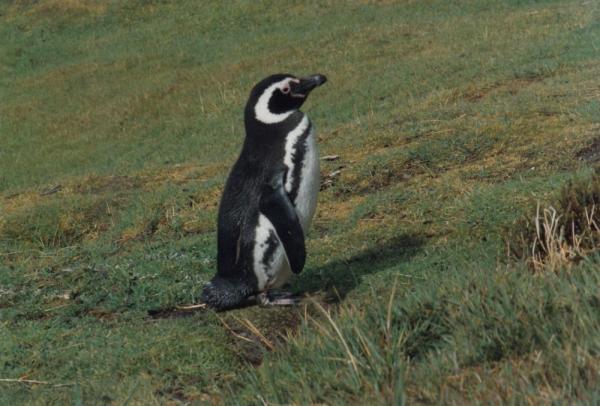 This was our day to explore Carcass Island on our own so after breakfast and getting a packed lunch we set out to hike to the northern point of the island to visit the elephant seal colony. We followed a path along the fence by the tussac grass on the western side of the island taking in all the views and birds as they popped up from the grass.
It took about three hours to reach our destination after crossing one of the higher ridges and walking through the grassy landing strip to the beach. There were a couple of dozen elephant seals, mostly pups and a few females. After having lunch on the beach watching various wading birds and ducks we walked back to the landing strip where we had arranged for Rob to pick us up in his four wheel drive. He has a Japanese vehicle, which he claims are more reliable than the traditional British built Land Rovers. He said pieces kept falling off the Land Rovers and I noted a discarded Land Rover in the rear of his farmyard. He told us it is very difficult to get rid of trash on the islands. Unless you have the means to dig a large pit there is nowhere for stuff to be disposed of resulting in unused and discarded items to languish in backyards, which is part of island life.
This afternoon a nap seemed in order.