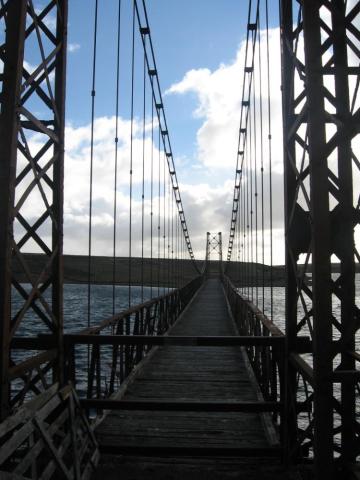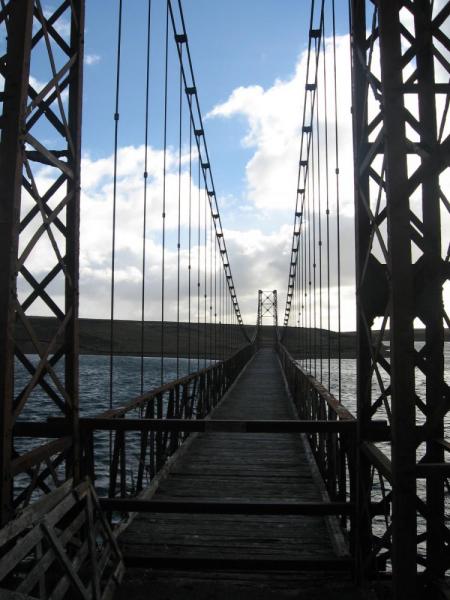 For breakfast we had scrambled penguin egg and toast. The penguin egg was optional. The Gentoos lay two eggs and the first is generally infertile so some farmers have begun gathering this first egg to encourage the penguins to lay a second fertile egg. It tastes like salmon mixed with scrambled egg and looks like pureed carrot.
After breakfast, we toured the cabins of Weddell that can be either self catering or fully catered. It's a great island for families with comfortable private cabins that have sleeping for up to 8 travelers.
From here, we flew to Sea Lion Island. This natural reserve is considered the jewel of the Falkland Islands for good reason. The small island is mostly flat and boast huge colonies of Magellanic, Rockhopper, and Gentoo penguins. In addition, it is an easy place to see the Elephant seals (5 minutes from the lodge) and the Southern sea lions. We took a 4WD tour of the island and walked briefly down to watch the seals. Unfortunately, the wind was gale force and biting, some of the worst winds that they generally get in the Falklands, so we weren't able to walk the island as much as we would have liked.
October to December is a great time to visit this island as the Elephant seals are breeding, attracting hungry Orca whales, and the Gentoo penguin chicks are hatching. Despite the fact that we were frequently told the March is not a great time to visit, we have seen so much wildlife and are certainly not disappointed!