On the morning of my 40th birthday, our Expedition Leader announced our first views of the Antarctic Continent. The first land I stepped on a decade older was Antarctica itself. What a wonderful way to celebrate a milestone that otherwise might feel a bit gloomy! No Over the Hill balloons for me!
Instead, I celebrated with penguins and a stunning hike in the bright sunshine of an Antarctic summer.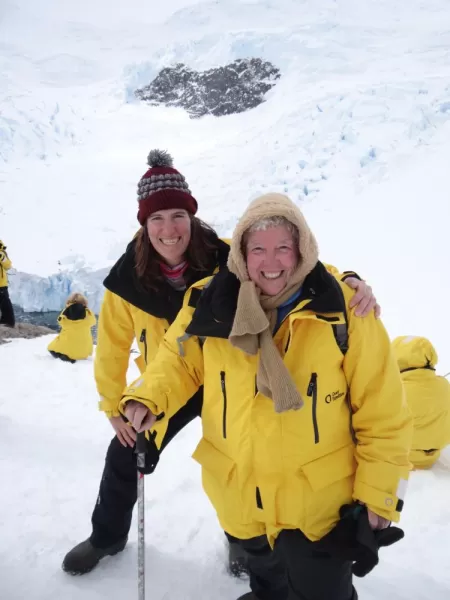 We took a beautiful hike to a viewpoint up the mountainside and then returned back to the shore to sit amongst the Chinstrap and Adele penguins... much better than black balloons anyday!