We transferred from Isabela to Santa Cruz by boat.  I was thankful for a chance to sit on the front of the boat and look out ahead to keep my motion sickness at bay for the most part.  We were also rewarded with a few porpoises who played alongside us as we motored along.  The whole transfer from one island to the other took a couple hours but we made it to Angermeyer Hotel.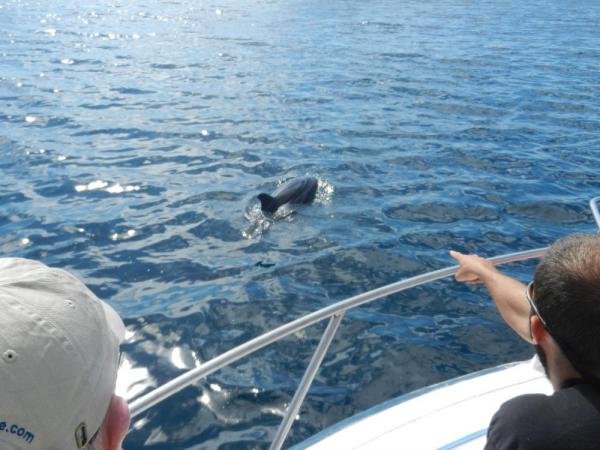 After settling in at the hotel, they bused us up to the highlands. We hiked through El Chato to view the giant tortoises lumbering through their habitat.  They are shy creatures and we were reminded to not stand too close or linger too long and disturb them.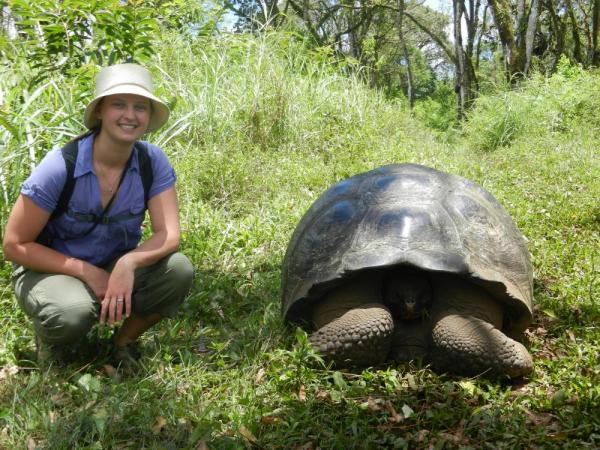 I was struck by the feeling of seeing a live dinosaur in the eyes of the giant tortoise.  They moved so slowly but with a regal air about them.  They had been around for a long time and were not in a hurry to get anywhere.  The designs on their shells and the scales fascinated me and we were given free rain to walk around and observe them from a distance.  Because they were so shy, you had to be careful to approach them slowly and sit waiting for them to feel comfortable enough to continue their daily activities.  I wondered what life was like over the years through the eyes of one of these ancient dinosaurs.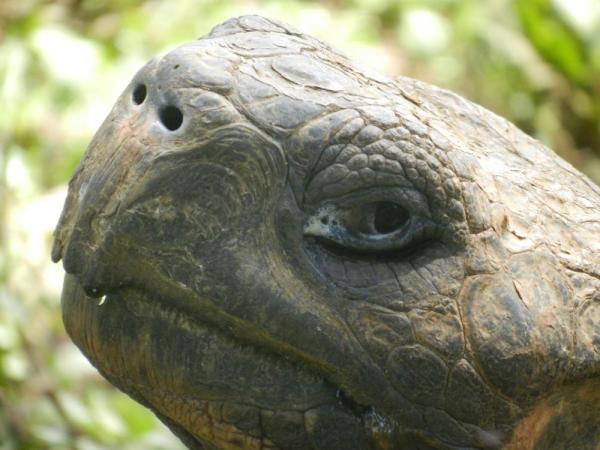 That afternoon we returned to Angermeyer and then headed back out for a sea kayaking around Divine Bay.  Angermeyer is situated on the water so we just walked down to the dock together and hopped in kayaks - quite convenient and it felt more secluded and quite than the hotels in Puerto Ayora.  The beautiful white rooms with tall ceilings and gorgeous balconies felt very luxurious at the hotel.  When you wanted to go into town, you could take a panga ride that lasted about a minute from the hotel to the city dock.  It cost less than a dollar per person and was available until late at night. We took advantage and did a little shopping for souvenirs that evening.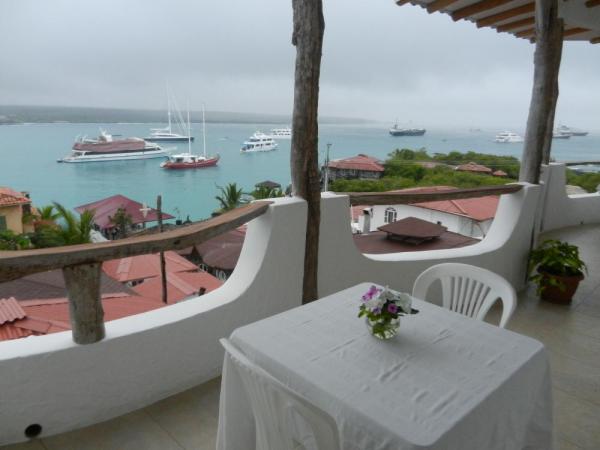 The next morning we went to the Charles Darwin Research Station before they took us to the airport and back to Quito.  So long Galapagos!  We will remember you and your ancient creatures forever.