When we began hiking up the volcano this morning we were surrounded by fog.  Our guide cautioned us that the weather was out of our control so we may or may not see the crater below.  Also, we encountered some rain along the way but after the sun came out we were panting in the heat.  So we were thankful to have a daypack with everything necessary for the changing weather conditions: light rain coat, long sleeve lightweight shift, hat, sunscreen, sunglasses, camera and lots of water.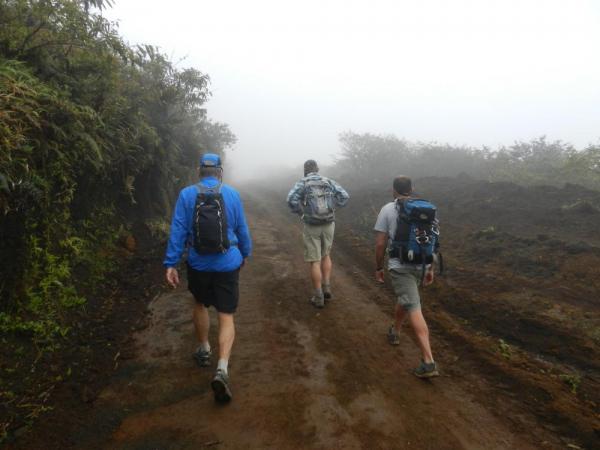 Our first view of the caldera was a bit masked by clouds.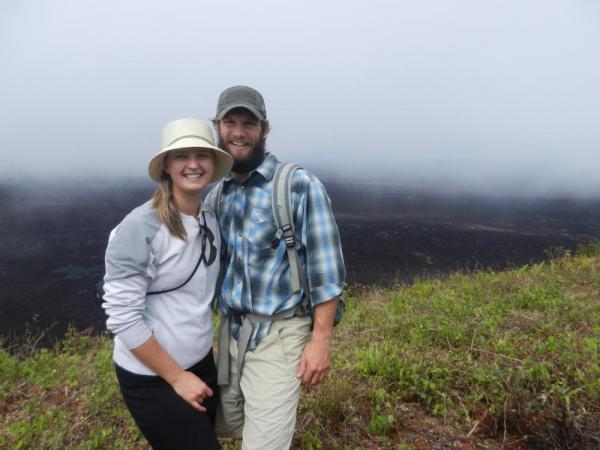 But on our hike back we were able to see it all!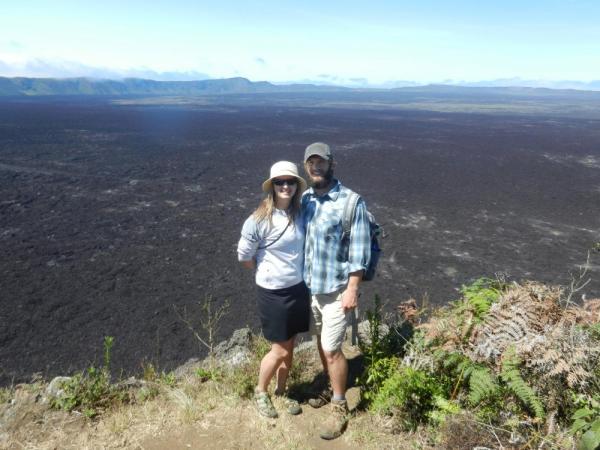 On the far side of our hike we descended down into the lava fields and it felt like we were walking on another planet!  One of the benefits of doing a land tour is that you arrive before all the people on the cruises do.  You escape the heat of the afternoon that way as well.  As we ascending out of the lava flows we encountered several groups of tourists melting in the sunshine.  The black lava rocks radiated heat from below as well.  Our guide stopped periodically along the route to explain some of the formations.  Altogether it was a fascinating experience and I was grateful as we looked out over the islands to see the tiny ships dotting the coast.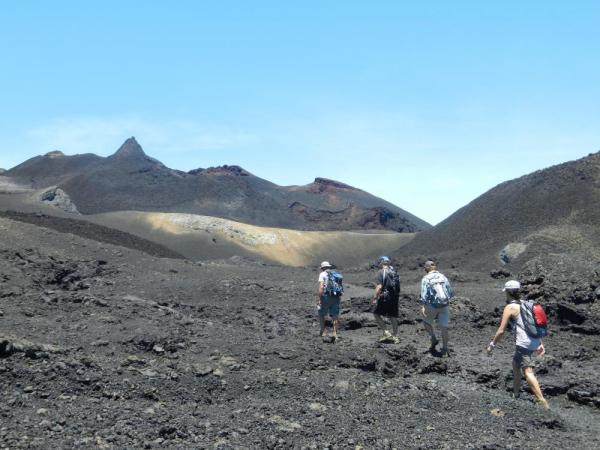 That afternoon we arrived back to the Iguana Crossing hotel and enjoyed some free time.  Matt and I walked a couple minutes down the road for a casual happy hour along the beach.  The iguanas were plentiful and lent a different feel to the typical tropical bar scene.  We knew we were still in the Galapagos.