No matter how much I prepare and try to prevent getting sick it seems to happen to me every single time I travel internationally.  Actually, I used to get motion sickness driving to the super market at home so I guess if you put it into perspective, I'm advancing somewhat.  Last night I woke up to the "traveler's sickness" which involved spending a few hours back and forth from the bathroom - I'll spare you the details but the following morning I was in no shape for our excursion to the highlands.  Tomas brought medicine to help with my stomach infection and I slept the day away.
When Matt returned that evening he brought soup from the kitchen made specially for me.  Matt shared photos from his day at "La Galapaguera" in the highlands.  It was a breeding center for the giant tortoises in the National Park.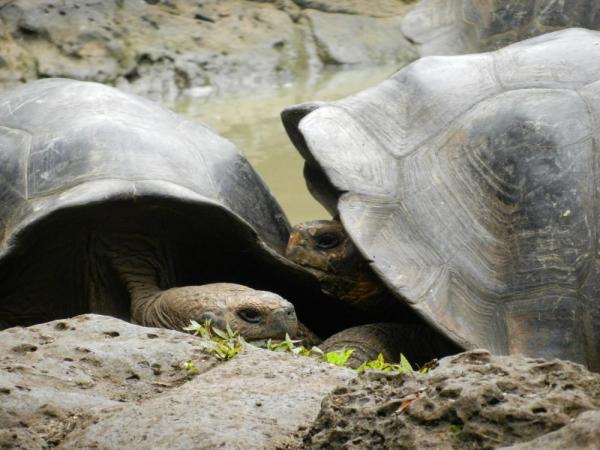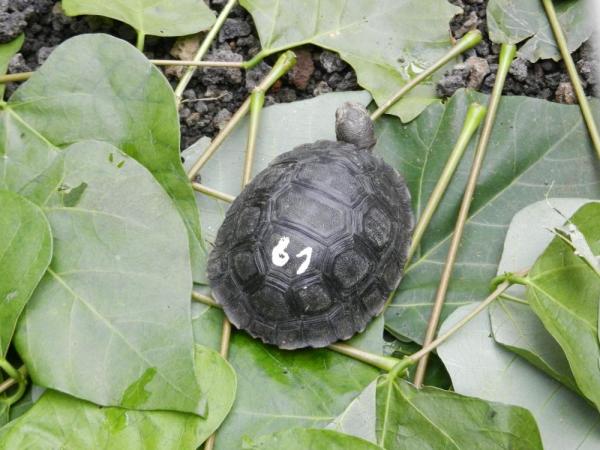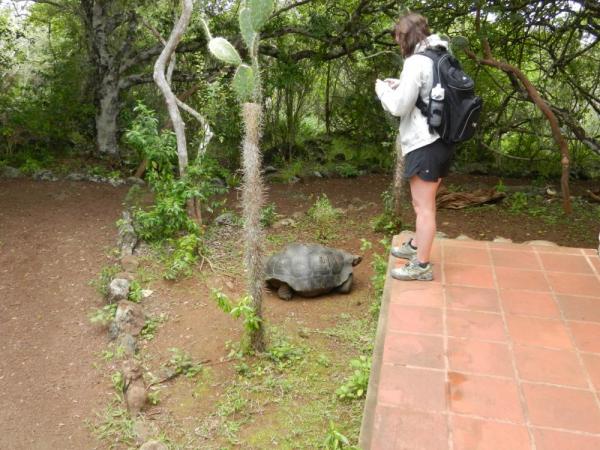 In the afternoon the group had gone sea kayaking on the coast to Darwin Bay.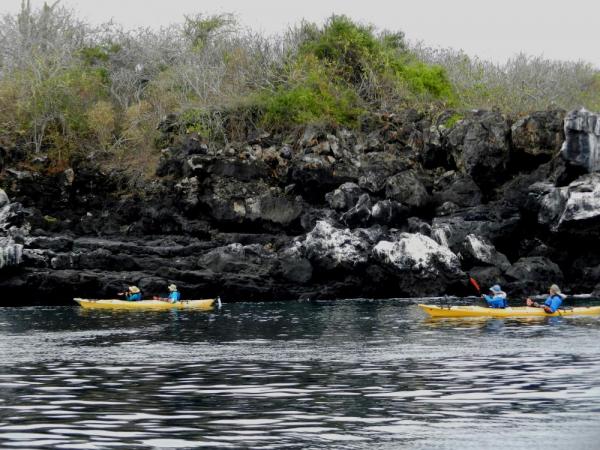 Tomas checked in again and I was much better - ready for a day of snorkeling tomorrow!