Have questions? We're here.

Get inspired by the possibilities.
Build your ideal trip.
Soul Of The South
Example 9 Day Cruise aboard American Queen
Board the American Queen and join this delightful 9-day journey from Louisville, Kentucky to Clarksville, Tennessee. Cruise the Ohio and Cumberland rivers and explore the cultural highlights of this region, from the musical traditions of Brandenburg and Owensboro to the artistic communities of Henderson and Paducah, to the Civil War history of Dover and the distinctive distilleries of Clarksville. Each port on this dynamic itinerary offers the opportunity to uncover authentic experiences, and small-town America greets our guests as friends. Take a step out of your ordinary everyday routine, and board an authentic paddle wheeler to explore the waterways that connect these cities.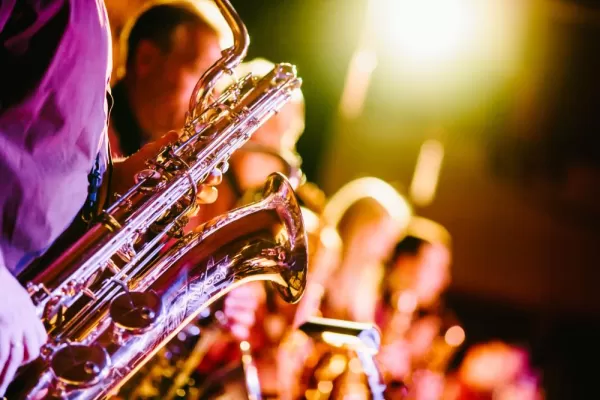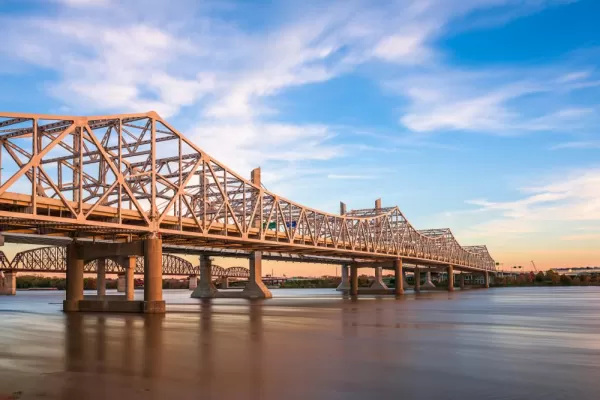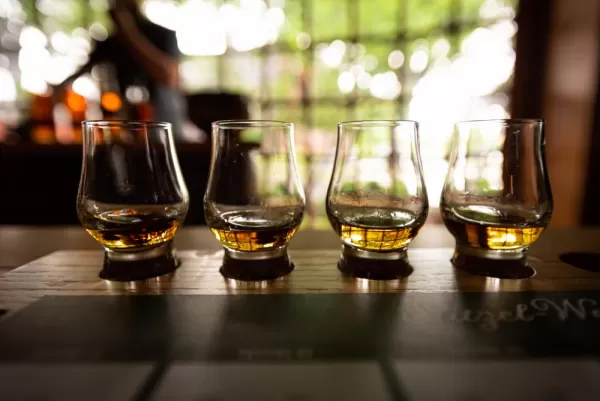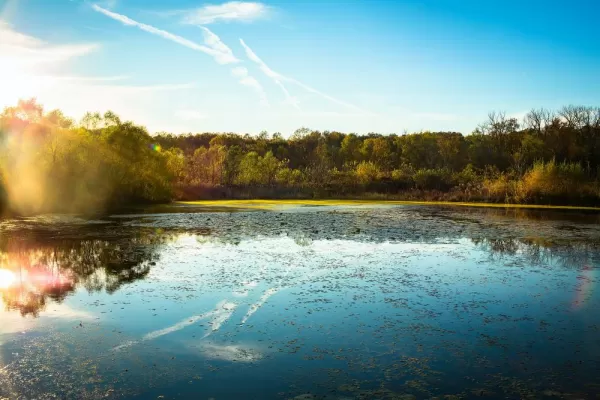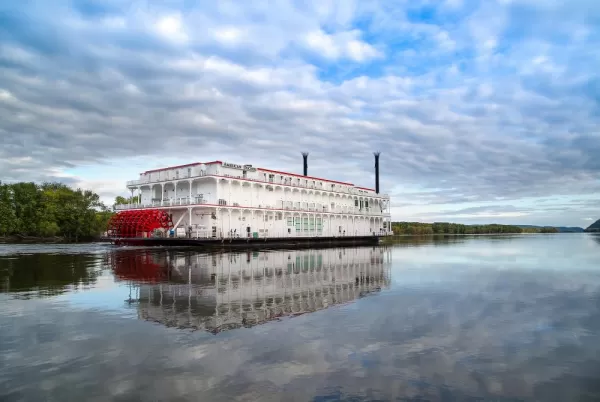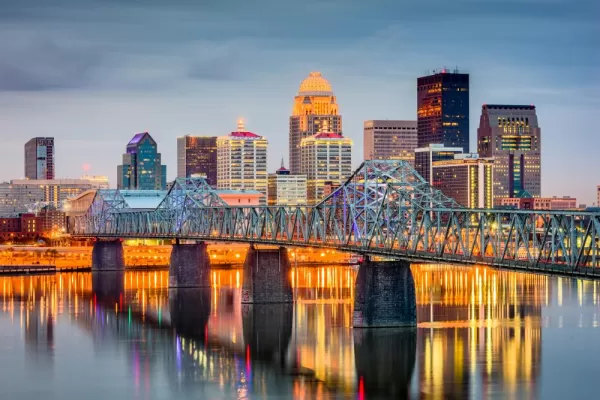 Explore Louisville, Kentucky, with its variety of arts opportunities
Taste authentic Kentucky bourbon and learn about its history and process
Learn about the region's role in history, particularly the Civil War
Enjoy laid-back, small-town hospitality in unique port cities
Brandenburg
Clarksville
Dover
Henderson
Kentucky
Owensboro
Tennessee
Full Itinerary
Expand All
Day 1: Hotel Stay in Louisville, KY
Enjoy your complimentary stay at the pre-cruise hotel. The evening is yours to become acquainted with the city. Our Hospitality Desk will be located in the hotel, and our friendly staff can assist with everything from general questions about your upcoming voyage to reserving premium experiences. Both American Queen Steamboat Company and local representatives will be readily available to provide you with dining, entertainment and sightseeing options to maximize your time here.
Day 2: Louisville, KY | Embark
This authentically quirky port is a muse to artisans of mixed mediums – from sidewalk chalk to street fare – and home to cultural diversity that quickly captivates the heart of its visitors. The local tradition that lives within images of Derby hats, Old-Fashioned cocktails and the 120-foot Louisville Slugger that towers over the friendly city is better lived than seen. Explore the red penguin-peppered Main Street. Embrace oddity. Experience Louisville.

Day 3: Brandenburg, KY
1 Breakfast, 1 Lunch, 1 Dinner
The essence of Kentucky radiates, from its bourbon traditions to a tableau of rolling farmland. Soul-stirring river views and Southern warmth welcome those who pursue relaxation. Mysteries of the Civil War enlist lifelong learners on the battlefield while sprawling parks and trails make way for recreation. The grass is bluer in Brandenburg and all the surrounding areas.

Included Shore Excursion

An American Leader: The Life and Presidency of Abraham Lincoln
Today we will trace the life of the sixteenth president of the United States, Abraham Lincoln. In Hodgenville, Kentucky, we will visit the Lincoln Museum, where of three-dimensional wax figures, life-size dioramas, exhibits and campaign posters build the background of Lincoln's story. Step outside to Lincoln Square, where an impersonator will stand in front of a six-foot brass Lincoln statue and continue telling the story. Finish the day at the Abraham Lincoln Birthplace National Historic Site, where we will discover Lincoln's humble beginnings.


Day 4: Owensboro, KY
1 Breakfast, 1 Lunch, 1 Dinner
The exuberance that pervades the sounds of folk music flows through the community of Owensboro. Each of its spaces is a lovely ballad that tugs at the heartstrings of visitors – from the notes of bourbon distilleries to bumbling butterflies in the botanical garden. The tawny banks of this river jewel extend a warm welcome, and invite you to experience the beauty in bluegrass.
Day 5: Henderson, KY
1 Breakfast, 1 Lunch, 1 Dinner
Capture your inner artisan in the home of James Audubon and W.C Handy. Hospitality flows freely through a vibrant downtown that kisses the rolling river. Wide streets welcome guests and showcase historic preservation that awakens a classic ambiance in storefronts and homes. Discover nature fingerprinted with humanity in the many parks and trials that showcase artistry throughout the town. Greetings from Henderson – a walkable community wrapped in warmth.
Day 6: Paducah, KY
1 Breakfast, 1 Lunch, 1 Dinner
In the hands of artists, modern Paducah was thrown into form. Fingertips muddied with passion and eased by the vision of river water glided along the surface to pull up the community and create the National Quilt Museum. Residents backstitch past into present, then bind appreciation for culture – ensuring that the seams of history will not soon come undone. The people of Paducah have taken great care to orchestrate every crevice of its community into a symphony of craft and color. Life is a work of art, and the town of Paducah certainly is alive and well. Feast in this foodies' fantasy. Uncover mastership. Catch a glimpse of Paducah.
Day 7: Dover, TN
1 Breakfast, 1 Lunch, 1 Dinner
A resting dock meets guests in Dover, a town that reveals the value of serenity in river living, where peace and quiet are interrupted only by cricket chirps and birdsong. Adventure through Fort Donelson – Dover's touchpoint during the Civil War – which has been resurrected into a nexus of history and natural riches. Here, hilltops harbor somber stories, country roads lose themselves in golden horizons and historic treasures are kept secret behind the tree lines. Capture the romance of this little river town's past, and experience the everyday phenomenon of its future.
Day 8: Clarksville, TN
1 Breakfast, 1 Lunch, 1 Dinner
Clarksville distills small-batch handcrafted notes into big-city living. Its range of breweries, wineries and distilleries have visitors both shaken and stirred, while the city's historic sites preserve the ingenuity of the human spirit. Let the Cumberland River guide you to the triumph of commerce as it wriggles through this blooming city.

Clarksville Hop-On Hop-Off Tour
Clarksville, 50 miles from Nashville, is a growing city with a well-preserved, small-town charm. The town's rich history permeates the riverfront and gorgeous downtown architecture. Established in 1784 at the juncture of the Cumberland and Red Rivers, Clarksville was named after Revolutionary War hero General George Rogers Clark. It is one of the state's oldest cities, and also home to two Olympic athletes, Pat Head Summitt and Wilma Rudolph.

Day 9: Clarksville, TN | Disembark
As the journey concludes, there are other opportunities for you to take in the town. Enjoy the city at your leisure, or consider an airport transfer.
Dates & Prices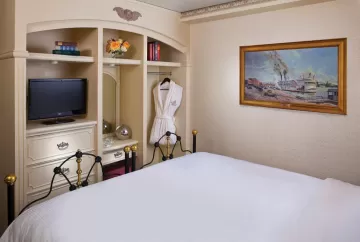 Surrounded by wonderful period details, accompanied by every modern convenience, these cozy havens will make your cares disappear. Ample shelving and storage spaces keep necessities out of the way yet easily accessible. Has 132 sq. ft..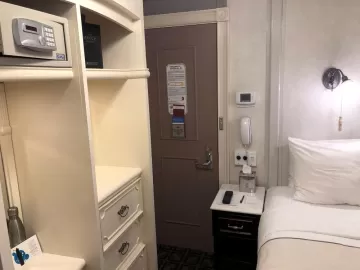 These intimate cabins with ample storage space are slightly scaled down to accommodate the independent traveler, and feature a single bed. Has 80 sq. ft.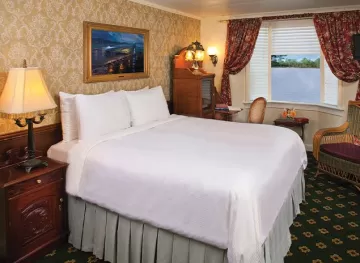 An expansive bay window overlooking the scenery of America's heartland is the main draw of this spacious category. Curl up in front of the window with a new novel, and savor a moment that belongs to only you. Has 190 sq. ft. with bay window.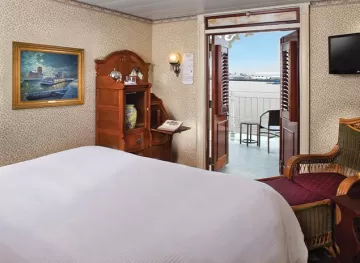 Open your French doors, and enjoy the fresh air. Sit on the deck outside your stateroom, and take in the gently changing views of the landscape, or indulge in a leisurely morning in bed with room service Has 140-160 sq. ft. with open veranda.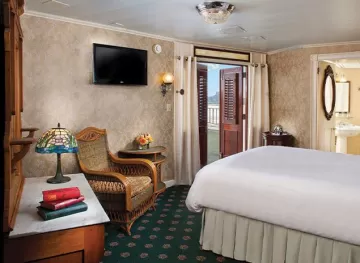 Can you imagine opening French doors to a sweeping river vista and the sweet scent of magnolia trees? Sit on the deck outside your stateroom and greet early-morning strollers, relax in bed with your favorite book or soak in a hot bath. Has 190-205 sq. ft. with open veranda.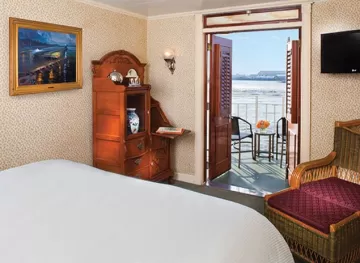 With a private veranda, these staterooms are so enjoyable that you might decide to extend your journey. Relax in a cozy armchair and enjoy the view as you anticipate the activities of the day. Has 190 sq. ft. with 40-sq.-ft. private veranda.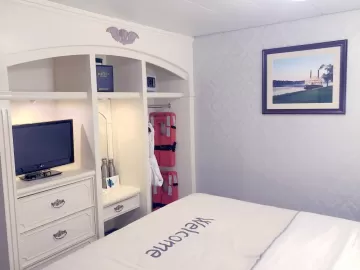 Greet the day in your cozy stateroom, relaxing before breakfast, or simply enjoy a leisurely morning in bed with room service. Has 140 sq. ft.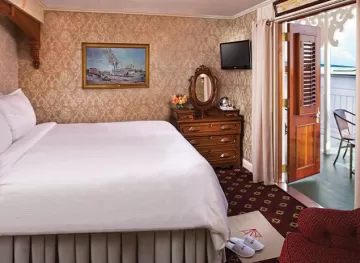 Settle into your sitting area, open the French doors to the deck, and greet the day as the banks of the river majestically slip by. Some staterooms in this category offer a view of the paddlewheel, while others provide expansive views of America's heartland. Has 210 sq. ft. with open veranda.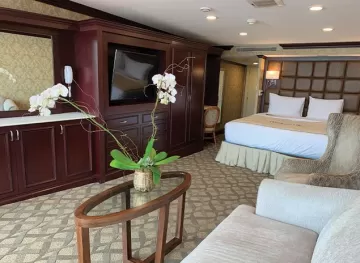 These spacious retreats offer unmatched views, each with a 6-foot-square viewing window that overlooks the paddlewheel, for a truly authentic steam boating experience. Stateroom 383: 342 sq. ft. Staterooms 385 and 386: 302 sq. ft.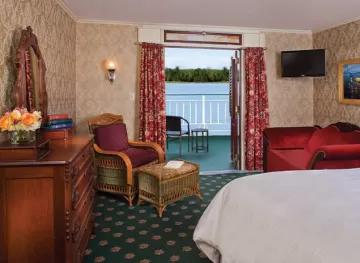 You will feel right at home on the river in our magnificent suites. Indulge in a soothing soak in your tub, then retire to your cozy armchair or sofa, prop your feet up on the ottoman and read through the River Times – our daily program – to discover the delights that await. Has 230 sq. ft. with open veranda.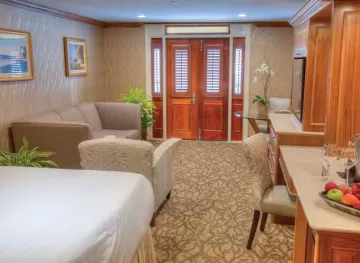 Our spacious, elegant suites are furnished to provide the warm ambiance of a fine Southern estate. Open your French doors and delight in sweeping river views as you sip a beverage and share conversation in your cozy sitting area. These suites are the ideal choice for family and friends vacationing together. 353-363 sq. ft. with private or open veranda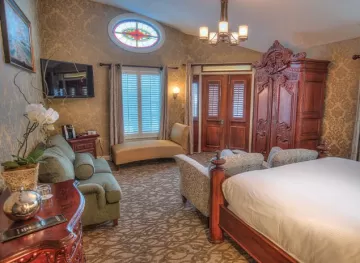 Open French doors and step out onto your veranda to unwind on your amply furnished patio. Adorned with 11- foot vaulted ceilings, overhead lighting and a cozy interior lounging area with a sofa-bed and cocktail tables, these expansive suites can accommodate up to three guests, and epitomize luxurious river cruising. 348 sq. ft. with 690-sq.-ft. exclusive veranda
Notes
Inclusions
Pre-cruise hotel night stay in the embarkation city
Included Hop-on/Hop-off Shore Ex on all ports of call (except embark, disembark ports) on AQSC cruises. Traditional shore excursion program on the VCL ships. Premium shore excursions available at an extra charge
Unlimited beverages including world-class wine lists, top-shelf spirits, local craft beers and specialty coffees
All meals including fresh lobster and USDA Prime Beef available every night
24-Hour in-room dining
Unlimited WiFi
Live, Daily Entertainment and Enrichment
Exclusions
Port fees
Gratuities
Premium and Connoisseur Beverage Packages
Premium Shore Excursions
Air
United States Travel Links
Inquire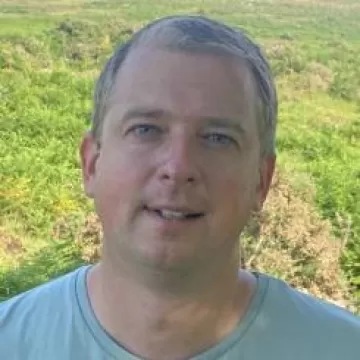 We Love to Talk Travel
Call
1.800.344.6118
or
Chat Now
Kate was great to work with in the planning stage. She was prompt, helpful, and efficient. Our tour guide, Edwin, was knowledgeable and passionate. We were very happy to have traveled with Adventure Life, it made the trip easy and a true pleasure. We could concentrate on enjoying the experience rather than the details of travel.
Lisa Bridge
United States Travel Guide
Favorite United States Tours & Cruises