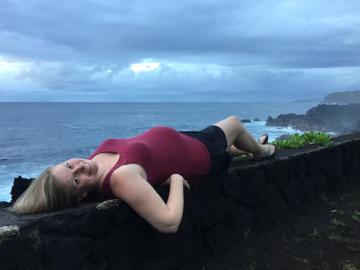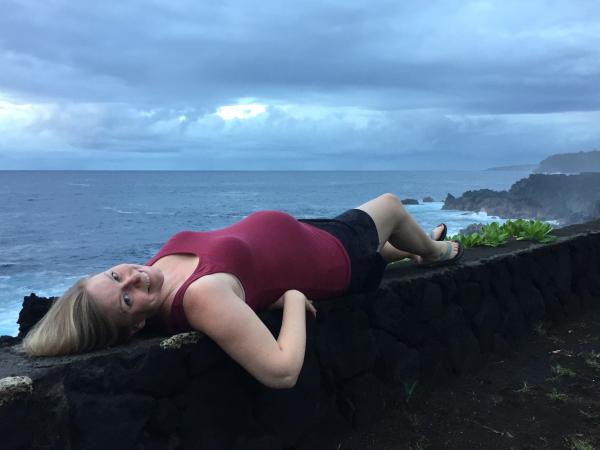 After finding out we were going to have our first baby join us in February, I knew that we'd want to get in one last warm-weather vacation before we became a family of three. I'd already been researching the best and safest places to travel, especially since many of our favorites were out due to Zika risks. While Hawaii has the type of mosquitos that carry Zika, there were no known cases of local transmission (at the time we were planning our trip – always visit the CDC's website for current information).
They say the best time to travel during pregnancy is during the second trimester. I was too exhausted during the first trimester to even consider a trip, and knew I'd be too big and uncomfortable late in my pregnancy to want to take the nearly six our flight to Kona. So a trip to Hawaii when I was about 5-6 months pregnant seemed perfect!
We were looking at cruising on the Safari Explorer, which travels visits the Big Island, Maui, Lanai and Moloka'I, but since I get pretty sea-sick, we opted to stay in a house on the Big Island. have a feeling we'll be back to take that cruise some day but staying in a house and having a car made for the perfect babymoon. We were able to explore much of the island at our pace and got to see so much more on the Big Island than we would have if we had opted to just take the cruise. The combination of this small-ship cruise and 3-4 nights on the Big Island would make for the perfect Hawaii trip.
If you're looking for a safe, easy vacation to take with your family (or before you have one!) I highly recommend the Big Island. The weather was lovely, and we were able to get out and hike, snorkel and explore both Hilo and Kona on foot.