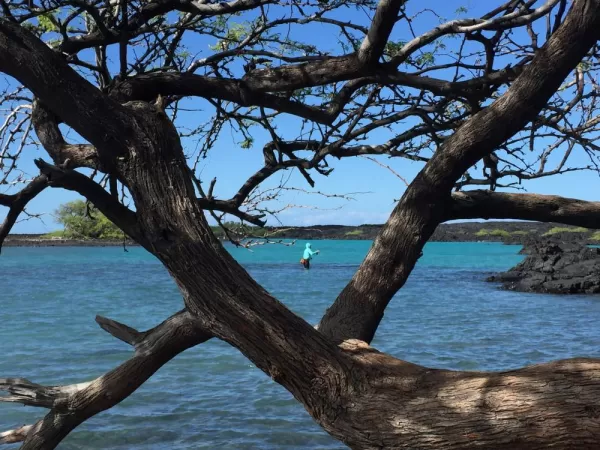 Many people go to the Big Island and spend their entire time on the west coast, near Kona. After all, that's the dry side of the island and where the beaches are calm and welcoming. If you're looking for a more relaxed pace and fewer tourists, check out the east side of the island around Hilo. The surf is often huge and not safe for swimming, but there is plenty to do and so much to see from that side of the island. Hawaii Volcanoes National Park is a short drive away, hiking on the lava flows is just down the road, and you can even do some surfing right in Hilo.
We stayed in a little neighborhood about a 45 minute drive from Hilo, outside the town of Pahoa. The town itself is a bit off the beaten path, but friendly, safe and has everything you need for a week of vacation. We were able to explore the entire west and southern end of the island from our place, and did spend a day exploring around Hilo. Hilo is a sweet little beach town of about 45,000 people that sits right on Hilo bay on the east side of the Big Island. There are not too many large resorts, and the little city feels like the real Hawaii. We walked around the little downtown and explored some of the shops, bought some souvenirs and walked through the little farmers' market. Hilo and the east side of the island is known for it's rain, and rightly so! In our week there, it rained all but one day. But the rains were brief and warm, so we were not complaining!
Kona, on the rother hand is a bit more dry, and much more crowded. We did enjoy our couple days there and were able to explore some of the most beautiful beaches in Hawaii. The snorkeling was easy and the waves were much calmer than on the east side. Overall, I think ALL of the Big Island is worth exploring, and I hope to spend more time exploring the northern coast next time.