I have been snorkeling all over the world, but nothing so far has compared to my experience in Hawaii.  Each day that we hit the water, I saw more amazing things than the previous day!
We had a chance to visit a "turtle cleaning station". When they described this, I thought it was something set up for tourists, but that wasn't the case. It is a natural spot in the ocean where they have found turtles come and fish gather around them and clean their shells. Some eat anything growing on them, others run their bodies over the shells, polishing them clean. It was such an amazing thing to watch!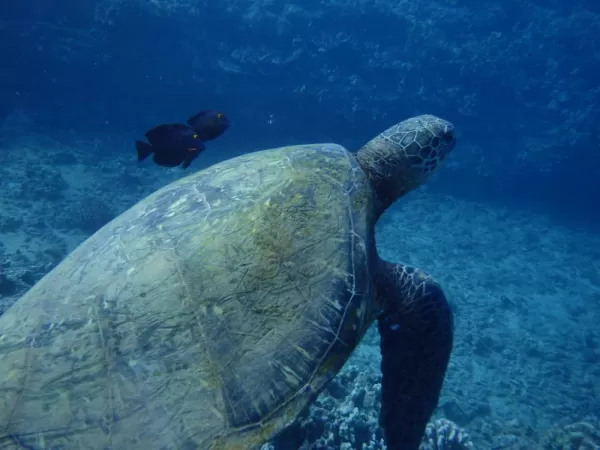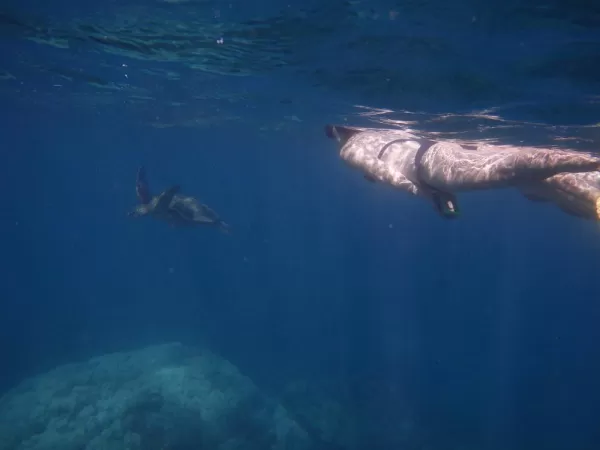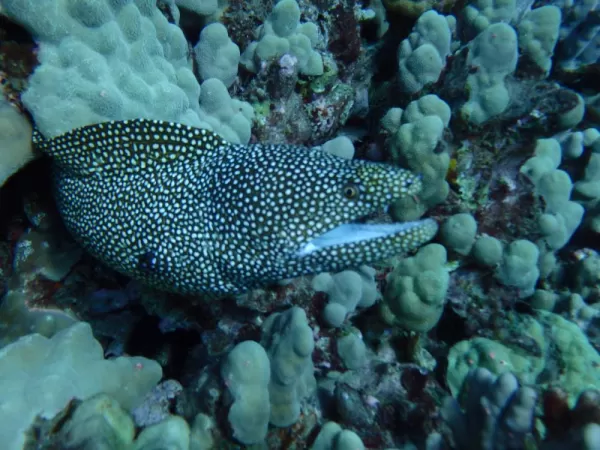 We also had the chance to visit very shallow waters where colorful fish, eels and turtles came to play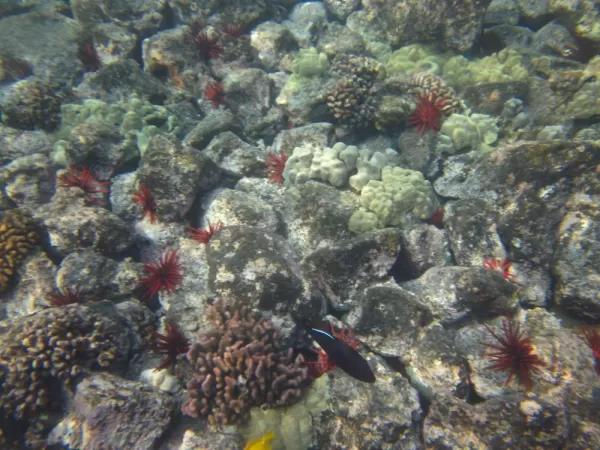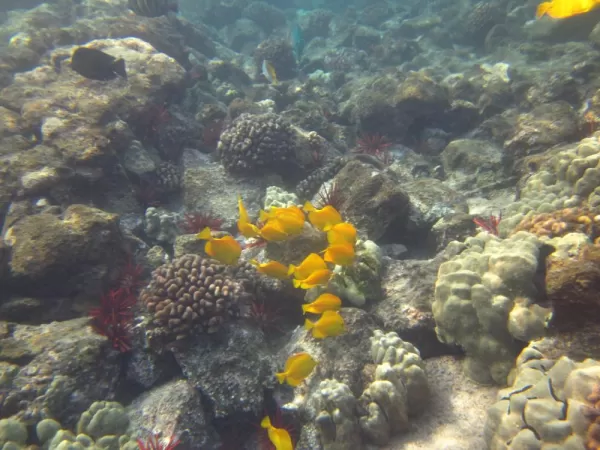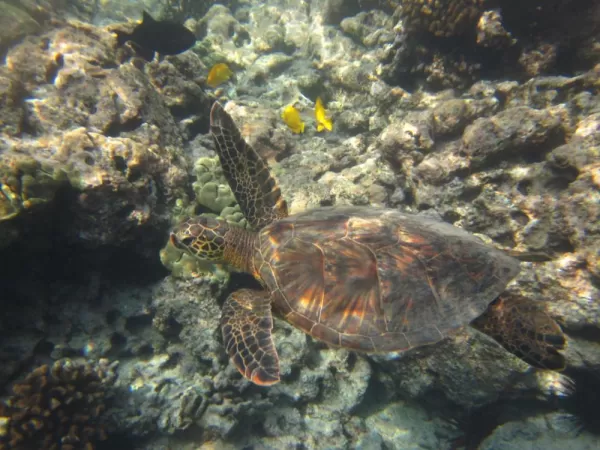 The wildlife viewing from above the water was excellent too! I'm not much for sitting around on deck at the wee hours of the morning, hoping to spot something, and this cruise offered the very best early morning experienced I could have hoped for!  The crew lets you sleep in, and if they spot something, they announce it over the intercom so you can run to the deck and check it out.  If they don't find anything, you can sleep, if they do, you don't miss it! It was fabulous!
Their watchful eyes fulfilled their duty and we were called to the deck to see some wonderful creatures!